https://www.travelur.com/index.php/user/groupconnect/let-s-travel-9615Travelur.com Refer And Earn:- Hey Guys We are back with a New Refer and Earn Program.Travelur.com is Offering Free Paytm Cash Worth Rs.300 For Inviting only 5 Friends to Travelur Group. Your Friend needs to verify Their Email After Signup and complete 100% profile.You can Join Bigtricks Group and Invite Your 3 Friends to join The Group created by you.You Can get Rs.200 For Referring 3 Friends & Rs.300 Referring 5 Friends.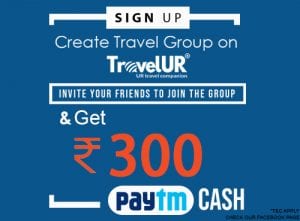 Objectives:-
Create Travel Group on TravelUR & Invite your Friends to Join the group and Win Paytm Cash.
The group with 3 members get 200 INR Paytm Cash & Group with 5 members gets 300 Paytm cash.
How To Get Free Paytm Cash Worth Rs.300 From TravelUR:-
1. First Visit The Travelur Website From Here.Join TravelUR Group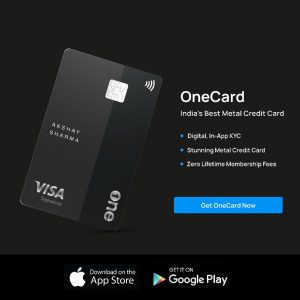 You have to complete Your Profile 100%(Steps Given Below) and Send Me Friend Request to Get Approved

2.Now Complete Your Signup process By Entering Correct Details.
3.Now Login to Travelur and Login With your Credential.
4.Click On Your name From top Right Corner and Complete profile. or Go directly from here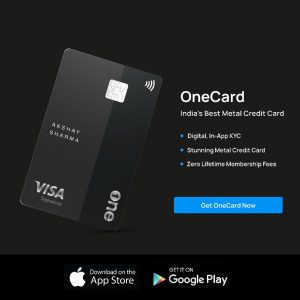 5.Fill all the Details Required when you Get 100% Profile Complete.(Account Settings And Your Preference )
Complete Registration as Shown Below and Reach  100% profile completion.
3.Once You Complete Your Profile 100% You Are eligible to refer and Earn.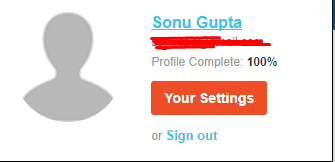 7. Now  Visit This-Link To Join The Bigtricks(Let's Travel) Travelur  Group. – Just Simply Request to Join.
8.Your Request will be Approved in some time.
9.Now Just do the Same Process and Invite Your Friends to Join Your Group.
10.Now Do same and Ask Your Friends to join.You will get Paytm cash For Inviting Your 3 Friends Who join Your Group
Proof:-

Contest Terms:
Contest Terms & Conditions:
• New users & existing users can create travel groups.
• Groups should be travel related.
• The person who joins in the group should be new user & all group admin & group members who join in the group should complete 100% of their profile information.
• Group admin should add profile image to group & should fill all the group information.
• The contest will start on 19th July, 2018.
• Users will get Paytm cash to registered mobile number within 24 working hours after creating group & inviting a minimum of 3 friends.
• Users can win maximum one voucher.
• TravelUR reserves the right to reject any entry or disqualify any participant(s) from participating in the contest without assigning any reason. The decision of TravelUR in this regard shall be final and binding upon the participant(s) without any demur or objection.
• The final right to choose the winner rests with the management of TravelUR and their decision shall stand final.
• The contest is open to all residents of India except the employees and the family members of the TravelUR, its associate companies, its advertising and promotional agencies. Minors are not allowed to participate in this contest.
• There is no entry fee and no purchase necessary to enter this contest.
• TravelUR reserves the right to use all assets (content/images) that are created with respect to this contest.
• The entries must not contain any provocative, objectionable or inappropriate content.
• Prizes given are non-transferable and cannot be exchanged for cash.
Gratification Details:
Group admins with 3 group members get 200 INR Paytm Cash & Group admins with 5 group members get 300 Paytm cash.