So we are back with another fabulous trick to earn free Amazon gift vouchers without much hassle. You all must have heard about Gamentio- the online game portal, offering online card games i.e. Teen Patti, Rummy, Texas Hold'em Poker, and BlackJack.

Today we are gonna talk about amazing tips which can help you earn free Amazon gift vouchers and MyGyftr recharge coupons as well.
First things first, signup on Gamentio here through Facebook. It will help you earn 700 points directly. You can also download the app from Google Playstore and Appstore for Android and iPhone respectively.
Earning points on Gamentio is very easy and quick. Teen Patti and Rummy are such quick games where, if you spend around 1 hr playing the game, you could earn huge amount of points depending on your gameplay. You can redeem your game points for Amazon gift vouchers.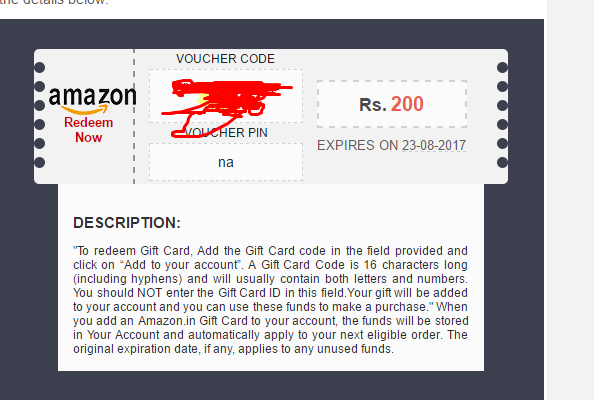 Here are a few tricks to earn maximum points on gameplay in minimum time:
Fold weak cards

as soon as possible, reduce maximum damage

Play for longer time

with strong cards and

earn more

If you win with the help of good cards and you've spent sufficient amount of time on the game, you're likely to earn maximum number of points.

Number of points earned

is probably

equivalent to the time spent playing

on each hand.

Play as many games as possible

to ensure maximum earning of game points

If you ever run out of chips, which is highly unlikely, you can earn

18,000 chips by sharing each time on Facebook

. (max twice a day)
So just go on and play on Gamentio to earn huge amounts of points on Gamentio which you can later redeem for Amazon gift cards and recharge voucher as well.
Tell us about your points earned on Gamentio and any other new trick in the comments down below.
Article By Priya Saxena