Sometimes You need to Restore your iPhone or You may need to Upgrade your iPhone during these process you may face Some iphone error  at the boot time . Sometimes iPhone Stuck at Apple logo it is a Startup failure and Phone goes to loop this may lead to not boot up your  iphone.This may happen because of malfunctioning of Software .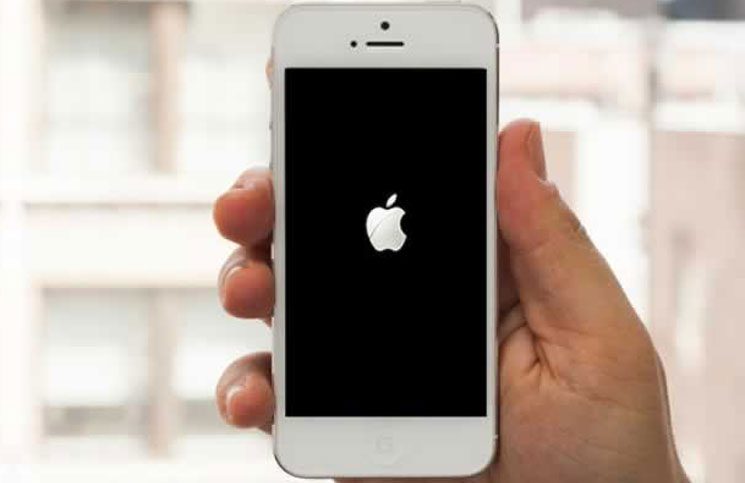 If you faced such issue then don't worry we are here with 4 Universal solutions when iPhone Stuck on apple logo or boot failure. You just need to follow these four steps to recover your iPhone again .
How to Fix iPhone stuck at Apple logo:-
Method #1 – Restart Phone
It may be an Normal error and can be solved simply restring your iPhone again Just press Power on/Off button and Check whether this little solution works for you or not if this solution does not work then go for miscellaneous methods 2 ,3 and 4 .
2. Method #2 Recovery  Mode :-
If the First simple method did not wirked then it's time to go for Next method Just put your phone to recovery mode and Try to reset your iPhone from here . Resetting will clear all user data and it will re setting all the configurations so the error may solved after successful restore .
3. Method #3 Tenorshare ReiBoot :
This step is little bit different from above two methods .  This Method may lead to remove your personal data or almost complete data So it is advised to take a Backup before proceeding.You will need a tool named TenorShare ReiBoot which is fully equipped to fix all sorts of iOS stuck issues like black screen, recovery mode, Apple logo etc.Install This Software in Your PC and Follow the Steps finally Click on "Exit from Recovery"It should mostly help you fix the iPhone's problem.
4. Method #4 DFU Mode (Strong Solution):
Here DFU Stands for "Default Firmware Update" as Name implies this option will lead to reset the iPhone 's Default software restore. it leads to complete irreversible data loss. Your computer would completely erase and reload all the data and coding, thus fixing your software and hardware, but also losing all your data.
Steps to Recover using DFU Mode :-
Connect your iPhone into your computer and access iTunes.
Now press and Hold Home button for 10 Second.
leave the "Sleep/Wake" button but continue pressing the "Home" button. You'll be told that "iTunes has detected an iPhone in recovery mode.
Now leave thi button you must enter to DFU mode , You will see complete black  , if you don't see black then try this process again.
Finally, once you're in, simply restore your iPhone over iTunes.
Conclusions:-
These are the Four Methods for Recovering your iPhone from Boot stuck . You always try first , method because mostly problems solve after restart if problem persist then you should follow the next methods . if you have any feedback please Comment and we will try to answer your quires.