FIFA Worldcup 2022 is here guys, You can watch FIFA WorldCup 2022 absolutely free from your home. You can follow the below tricks to watch FIFA for free. Qatar is ready to Host the biggest event of the year. You can also read tricks to get a free Amazon Prime subscription to watch the ongoing IND VS NZ series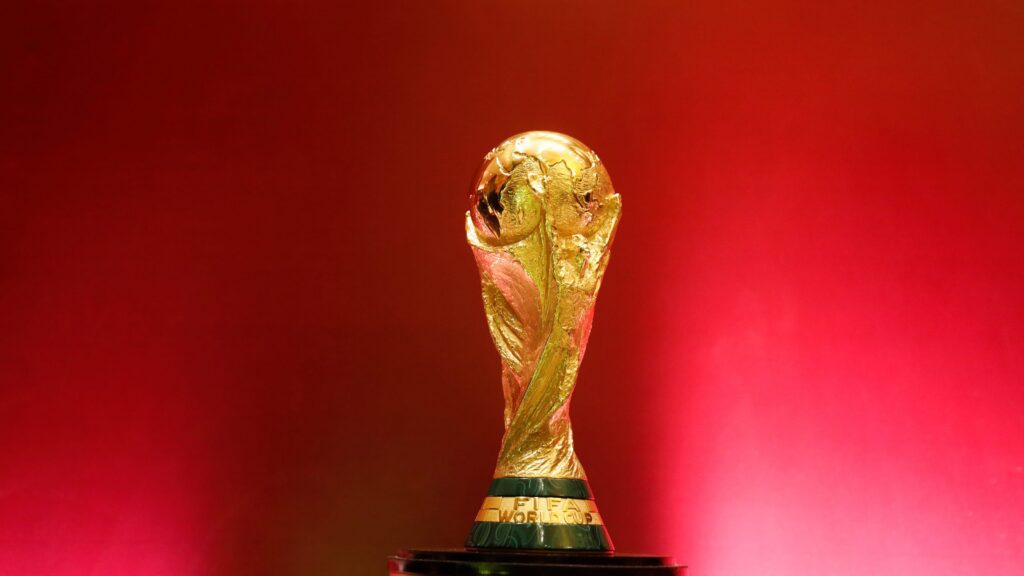 FIFA is starting on 20th November 2022 and the Live streaming will also be available in India, not only on 1 channel but there are 7 ways you can watch FIFA for free. Just follow the below tricks
Officially Viacom18 has acquired the rights to FIFA 2022 and you can enjoy the WorldCup on Voot and Jiocinema. Jiocinema will also provide Free streaming of FIFA for all the users
Where You Can Watch FIFA Worldcup 2022 Online?
---
Where You Can Watch FIFA Worldcup 2022 on TV?
Streaming Channel
Sports 18 / Sports18 HD
JioTV
1. Voot: Stream FIFA Worldcup For Free
Voot is an official streaming partner for FIFA in India. You can get a subscription plan for the Voot android app or ios and watch FIFA WorldCup for free. Voot membership starts as low as 299. Furthermore, voot also has acquired the rights for the upcoming IPL 2023 so you can watch both IPL and FIFA at one cost.
Voot Premium : Get Voot Premium at Just 299
2. Watch FIFA Worldcup For Free on Jio Cinema
Jiocinema also offers Free streaming of FIFA WorldCup at no cost. All users can watch it for free., You just need to log in with your Jio number and stream it for free, Jiocinema app is available on all platforms like Android TV/ FireTV/ Android/ios/web.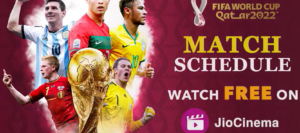 3. Jio TV: Stream the FIFA world cup for free
You can stream the Sports18 TV channel on Jio TV and watch FIFA WorldCup for free. The content is available in HD/Non HD quality. Jio TV is available for Android and ios platforms, You can also use Jio TV in Your android based tv using Kodi App.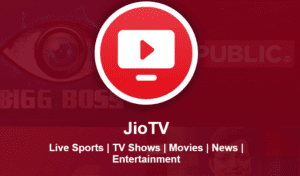 ---
How To Watch it Free on TV
You can watch FIFA WorldCup for free on Sports18 TV channels. Sports18 will be the official broadcaster on the TV.
Sports18 TV
Sports18 is the official broadcaster and will provide all access to FIFA matches which are starting from 20th November 2022. You can watch it all at this channel. you can find the channel on all the top service providers. The channel is available on following numbers
| | |
| --- | --- |
| Dish TV | Sports18 1 HD – 643 Sports18 Khel – 4033 |
| Airtel Digital | Sports 18 1 HD – 294 |
| Tata Play | Sports 18 1 HD – 487 |
| Sun Direct | Sports 18 1 – 505 |
FIFA Worldcup Schedule
| | | |
| --- | --- | --- |
| Team | Date | Venue |
| Qatar Vs Ecuador | 20th November 2022 | Al Bayt Stadium |
| England Vs Iran | 21st November 2022 | Khalifa International Stadium |
| Senegal Vs Netherlands | 21st November 2022 | Al Thumama Stadium |
| USA Vs Wales | 22nd November 2022 | Al Rayyan Stadium |
| Argentina Vs Saudi Arabia | 22nd November 2022 | Lusail Stadium |
| Denmark Vs Tunisia | 22nd November 2022 | Education City Stadium |
| Mexico Vs Poland | 22nd November 2022 | Stadium 974 |
| France Vs Australia | 23rd November 2022 | Al Wakrah Sports |
| Morocco Vs Croatia | 23rd November 2022 | Al Bayt Stadium |
| Germany Vs Japan | 23rd November 2022 | Khalifa International Stadium |
| Spain Vs Costa Rica | 23rd November 2022 | Al Thumama Stadium |
| Belgium Vs Canada | 24th November 2022 | Al Rayyan Stadium |
| Switzerland Vs Cameroon | 24th November 2022 | Lusail Stadium |
| Uruguay Vs South Korea | 24th November 2022 | Education City Stadium |
| Portugal Vs Ghana | 24th November 2022 | Stadium 974 |
| Brazil Vs Serbia | 25th November 2022 | Al Wakrah Sports |
| Wales Vs Iran | 25th November 2022 | Al Bayt Stadium |
| Qatar Vs Senegal | 25th November 2022 | Khalifa International Stadium |
| Netherlands Vs Ecuador | 25th November 2022 | Al Thumama Stadium |
| England Vs USA | 26th November 2022 | Al Rayyan Stadium |
| Tunisia Vs Australia | 26th November 2022 | Lusail Stadium |
| Poland Vs Saudi Arabia | 26th November 2022 | Education City Stadium |
| France Vs Denmark | 26th November 2022 | Stadium 974 |
| Argentina Vs Mexico | 27th November 2022 | Al Wakrah Sports |
| Japan Vs Costa Rica | 27th November 2022 | Al Bayt Stadium |
| Belgium Vs Morocco | 27th November 2022 | Khalifa International Stadium |
| Croatia Vs Canada | 27th November 2022 | Al Thumama Stadium |
| Spain Vs Germany | 28th November 2022 | Al Rayyan Stadium |
| Cameroon Vs Serbia | 28th November 2022 | Lusail Stadium |
| South Korea Vs Ghana | 28th November 2022 | Education City Stadium |
| Brazil Vs Switzerland | 28th November 2022 | Stadium 974 |
| Portugal Vs Uruguay | 29th November 2022 | Al Wakrah Sports |
| Ecuador Vs Senegal | 29th November 2022 | Al Bayt Stadium |
| Netherlands Vs Qatar | 29th November 2022 | Khalifa International Stadium |
| Iran Vs USA | 30th November 2022 | Al Thumama Stadium |
| Wales Vs England | 30th November 2022 | Al Rayyan Stadium |
| Tunisia Vs France | 30th November 2022 | Lusail Stadium |
| Australia Vs Denmark | 30th November 2022 | Education City Stadium |
| Poland Vs Argentina | 1st December 2022 | Stadium 974 |
| Saudi Arabia Vs Mexico | 1st December 2022 | Al Wakrah Sports |
| Croatia Vs Belgium | 1st December 2022 | Al Bayt Stadium |
| Canada Vs Morocco | 1st December 2022 | Khalifa International Stadium |
| Japan Vs Spain | 2nd December 2022 | Al Thumama Stadium |
| Costa Rica Vs Germany | 2nd December 2022 | Al Rayyan Stadium |
| South Korea Vs Portugal | 2nd December 2022 | Lusail Stadium |
| Ghana Vs Uruguay | 2nd December 2022 | Education City Stadium |
| Serbia Vs Switzerland | 03rd December 2022 | Stadium 974 |
| Cameroon Vs Brazil | 03rd December 2022 | Al Wakrah Sports |
| To be Decided | 03rd December 2022 | Khalifa International Stadium |
| To be Decided | 04th December 2022 | Al Rayyan Stadium |
| To be Decided | 04th December 2022 | Khalifa International Stadium |
| To be Decided | 05th December 2022 | Al Thumama Stadium |
| To be Decided | 05th December 2022 | Al Rayyan Stadium |
| To be Decided | 06th December 2022 | Lusail Stadium |
| To be Decided | 06th December 2022 | Education City Stadium |
| To be Decided | 07th December 2022 | Al Wakrah Sports |
| To be Decided | 9th December 2022 | Al Bayt Stadium |
| To be Decided | 10th December 2022 | Khalifa International Stadium |
| To be Decided | 10th December 2022 | Al Thumama Stadium |
| To be Decided | 11th December 2022 | Al Rayyan Stadium |
| To be Decided | 14th December 2022 | Lusail Stadium |
| To be Decided | 15th December 2022 | Education City Stadium |
| To be Decided | 17th December 2022 | Stadium 974 |
| To be Decided | 18th December 2022 | Lusail Stadium |
---
---