Want To Go On A Trip But Afraid Of The Expenditures? Here Are 9 Ways To Enjoy Yourself Without Digging A Hole In Your Pocket
If you are passionate about travel but have stopped thinking about it due to budget issues, here is a guide to travelling the intelligent way. You will find options about accommodation, food, and more. While you might be travelling on a low budget, the fun is going to be as good or more compared to expensive trips. 
These tips will help you get the most out of every rupee, and you won't have to liquidate your retirement fund to travel. If you are short of cash temporarily, you can consider a personal line of credit online. The interest rates for these loans are affordable, and you have flexible repayment options ranging from 3 to 36 months. 
If you need cash on the trip, you can load cash to your card in 90 seconds using the app. You can use Dhani App They can be used at any ATM with ten free monthly withdrawals a month.
With emergency funds not an issue with credit line cards, let's find nine ways for a memorable trip on a limited budget. 
Do Your Research
Since you are travelling on a limited budget, you need to find out the cost of accommodation, stay, food, and transport. You need a rough estimate about how much time you want to spend at the destination and the costs involved. The travel itinerary should be within your budget.
Go online to find out holiday destinations that meet your travel goals and are within your budget. There are online portals that help you shortlist such destinations giving you a complete breakup of the costs involved. Book your flights and hotels well in advance since last-minute bookings are very costly. 
Avoid Peak Seasons
Even though the pandemic is not over, tourist traffic is higher in certain seasons like school holidays, Diwali, or other festivals. Not only will it be challenging to get a booking, but you will also have to pay almost twice the normal rates. Airline fares also go up during the holidays. 
The smart option is to travel during the off-season. Chances are some luxury destinations might be affordable during the off-season since prices would be heavily discounted. You would be enjoying your dream destination well within your budget with airlines lowering fares too.
Budget Accommodation
There are budget hotels that you can find online through travel aggregators. Try home exchanges and enjoy a free stay.
While you stay at another family's home, they come and stay at your home. There are online portals where you can enlist your home.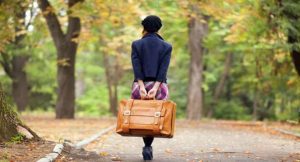 There are certain terms and conditions for home exchanges since members are screened before their property is listed. If the property is located in a prime location, you will save on travel to the prime tourist spots in the city.
Other economic alternatives include staying with family and friends. Call them up well in advance and inform them about your plans. 
Weather Conditions
Find out the weather conditions of your desired holiday destination. Don't spend unnecessarily on clothing when you're on holiday. Check out online portals that provide information regarding the ideal clothing for normal weather conditions and exceptional weather changes. 
You also need to wear the right kind of shoes or sandals depending on the location. For colder locations, ensure enough warm clothing. Carry your swimwear if you are going to the beach. 
Use Public Transport
If your chosen holiday destination is well connected, then travel by public transport. You get to see parts of the city not mentioned in travel brochures. That apart, you save big when you use public transport.
European countries have an excellent metro service and so do Asian countries like Singapore. If you are in India and need cash instantly while on holiday, try an intant money app. These are ideal since the loan is disbursed quickly, and you don't need any collateral.
Eating Options
Avoid well-known restaurants when you are on holiday and try local eateries instead. Ensure that the place is hygienic. Not only will you enjoy an economical meal, but you will also get the true flavour of the place. 
An even better option will be going to the local market and preparing your meal if you have culinary skills. If you do want to try out a restaurant, check online portals to find which restaurants provide value for money. While dining at a restaurant, avoid alcohol since this would add to your travel budget.
Some budget hotels come with kitchenettes where you can prepare your meals. 
Savings on Flights
Apart from early bookings, there are other ways you can save on flights. Don't be rigid with the flight schedule; by booking a few days before or after, you could get cheaper air tickets. Use a credit card to pay for flight tickets with foreign currency, and you will get a cheaper deal.
Use a third-party site when comparing airline deals as they keep you updated about the best deals. Go for budget airlines that don't provide beverages or food. Check whether the flights are cheaper during weekdays or weekends. 
Go for flights where your destination is the middle stop. You will pay less for a non-refundable ticket compared to a refundable one. If possible, stick to a specific airline and enjoy frequent flier benefits. 
Overseas Travel Insurance
Even the most well-planned budget trip can go wrong if there is a medical emergency. Make sure you have travel insurance whether you are travelling in India or abroad. Hospitalisation costs can go very high, and a little insurance goes a long way. 
While you might exceed your budget a bit with travel insurance, every penny is worth it when an emergency strikes. 
DIY Trips
Though having a local tourist guide helps, but with technology, you can create your DIY itinerary.
Start with the tourist spots you want to see in a city or country, and then find out the best way to get there. Do your homework regarding these places so that you know enough about the place and don't have to pay the tourist guide. 
Final Thoughts
Whether you travel in India or abroad, you don't need to sell all your assets to fund the trip. Some simple strategies can help you maximize your fun with a minimal budget. Searching for these travel hacks is easy with free online resources.
When you plan your trip down to the last detail and make your bookings well in advance, you can make your dream budget trip come true. Bon Voyage!