Amazon Fashion Sale :- Hi there. Welcome to BigTricks. Hope you guys are enjoying our previous posts and deals. We are back with a new great offer. Amazon is running a offer in which users can get products at 40% discount. Not only this, they are offering 10% Cashback on minimum order value of Rs. 500 and 15% Cashback on minimum order value of Rs. 1000.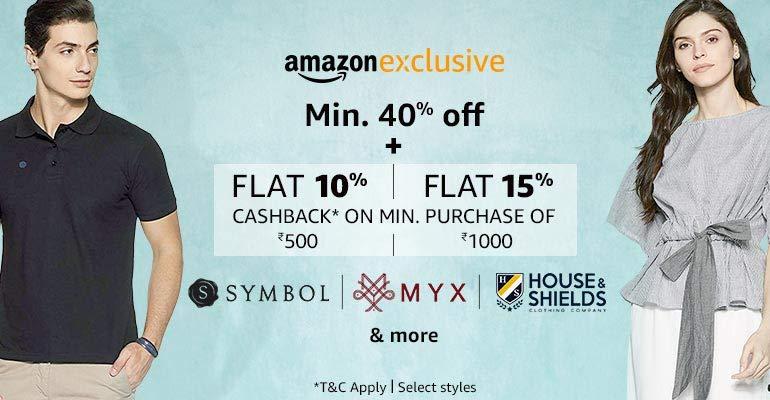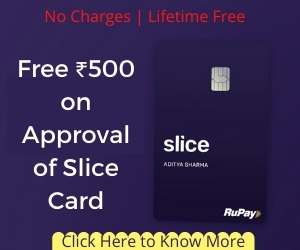 One has to just collect the offer, add products to cart and complete the order. It's simple as that. There's minimum value of Rs. 500 to be eligible for getting 10% cashback (upto Rs. 50) or minimum value of Rs. 1000 to be eligible for getting 15% cashback (upto Rs. 150) on your order. You'll have to do prepaid order i.e. use digital payment option. 'Pay on Delivery' orders aren't eligible. This offer can be availed one time by one user. Offer is valid till 17th January. One can get Maximum Rs. 50 (on order of Rs. 500 or more) or Rs. 150 (on order of Rs. 1000 or more). Cashback will be credited in your Amazon Pay balance. What are you waiting for? Go and place your order.
How To Get Cashback From Amazon Fashion Sale :-
Go to the offer page from here and Collect the Coupon.
Now go here and choose what you want.
Add products to cart that you want and make cart value greater than Rs. 500
After you are done, go to cart and proceed to checkout.

Select delivery address and pay the amount through your card or net banking.
Done. You'll get cashback within 3 Days.
Terms and Conditions :-
These Offer terms and conditions ("Offer Terms") are in addition to the Amazon.in Conditions of Use & Sale and Privacy Notice to which you agree to by using Amazon.in; the terms and conditions of Amazon Pay Websites and the terms and conditions applicable for the Gift Cards ("Gift Card Terms") issued by QwikCilver Solutions Private Limited ("QwikCilver"). In the event of any conflict between the Conditions of Use & Sale or the Amazon Pay Websites and these Offer Terms, these Offer Terms will prevail, only for the purposes of this Offer. To the extent the Gift Card Terms are inconsistent with these Offer Terms; these Offer Terms will prevail with respect to the Offer only.
This Offer shall commence on 4 January, 2019, at 20:00:01 and end on 17 January, 2019 at 23:59:00 ("Offer Period"), unless revoked or extended by Amazon (in its sole discretion), without any prior notice and without any liability.
During the Offer Period, selected participants, who have collected the offer using the 'collect offer' button on the offer image, purchase any product(s) on https://www.amazon.in/b?node=15663688031 using either a) Amazon Pay balance b) UPI c) Net Banking d) Debit Card c) Credit Card (each such order hereinafter referred to as "Order" and each such person hereinafter referred to as a "Purchaser"), will be entitled to receive a cashback amounting to up to INR 50 (on a minimum purchase of INR 500) and INR 150 (on a minimum purchase of INR 1000) ("Benefit"), up to a maximum amount of INR 150.
5."Amazon Pay Balance" is a sum of all the balances associated with Amazon.in Gift Cards issued by Qwikcilver ("Gift Cards") in your Amazon.in account and all balances added as Money as Amazon pay balance issued by Amazon ("Money Balance"). Gift Cards are subject to the Amazon.in Gift Card Terms and Conditions available at www.amazon.in/gp/help/customer/display.html?nodeId=201522810. Money Balance is subject to the terms and conditions available at www.amazon.in/gp/help/customer/display.html?nodeId=202123460.
The Benefit will be provided to the Purchasers in the form of Gift Card(s). The use and redemption of the Gift Card(s) is governed by the Gift Card Terms.
Notwithstanding anything above, the customer can avail the offer for only one order and the benefit cannot be spread across multiple orders.
In the event the Order is returned by the Purchaser or cancelled by the Purchaser, seller or Amazon Seller Services Private Limited, for any reason whatsoever, the Order will not qualify for this Offer and the participation of the Purchaser will be deemed withdrawn. In the event the Order is cancelled in part, the Offer may be availed only on the net amount paid by the Purchaser basis eligibility.
Amazon reserves the right, at any time, without prior notice, without liability, and without assigning any reason whatsoever, to add/alter/modify/change or vary all of these Offer Terms or to replace, wholly or in part, this Offer by another offer, whether similar to this Offer or not.
Nothing contained herein amounts to a commitment by Amazon to conduct further, similar or other offers.
The Benefit in the form of Gift Card will be credited in the Purchaser's Amazon.in account within 3 days of shipping the product purchased under the Offer. (For orders involving product exchange – the Benefit will be credited within 20 days post shipping date of the product provided the item is not canceled, rejected or returned.)
Under no circumstances, will the Benefit being offered under this Offer be settled in cash in lieu thereof by Amazon.
By participating in this Offer, every Purchaser expressly agrees that Amazon or any of its affiliates will not be liable or responsible for any loss or damage whatsoever that a Purchaser may suffer, directly or indirectly, in connection with this Offer, including but not limited to that associated with his/her use or delivery or misuse of any product purchased on Amazon.in.
The selected customers are not bound in any way to enroll/ participate in this Offer. Any participation is voluntary and the Offer is being made purely on a best effort basis.
Any person availing this Offer shall be deemed to have accepted these Offer Terms.
These Offer Terms are governed by the laws of India and the courts at New Delhi will have exclusive jurisdiction over any matters/disputes arising out of or in relation to these Offer Terms.