Hi Friends, I Hope You are Enrolling in Daily Udemy Free Courses. We are adding a New Free Courses From Coursera. Coursera is one of Famous Education Site which is Now Offering Free Python Data Structure Course For Free. You will Get total of 5 Free Course With Free Trial.
About The Python Data Structure Course –
This course will introduce the core data structures of the Python programming language. We will move past the basics of procedural programming and explore how we can use the Python built-in data structures such as lists, dictionaries, and tuples to perform increasingly complex data analysis. This course will cover Chapters 6-10 of the textbook "Python for Everybody". This course covers Python 3.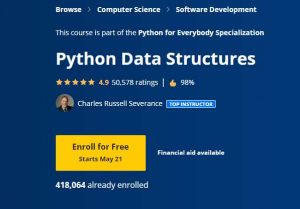 How To Enroll in Free Coursera Courses –
1. First of All Visit Coursera Website Offer Page Use Below Button
2. Now Here You Can See Free Course Now Click on Enroll For Free Button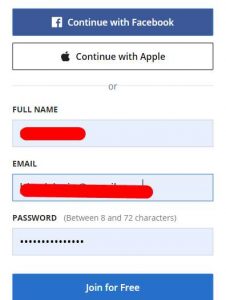 3. Now Click on Start Free Trial



4. in THis Step you need to enter Your Card Details to Start Free Trial. It's Free for 7 Days and You can Cancel After Your Trial Ends. Use Kotak811 Card.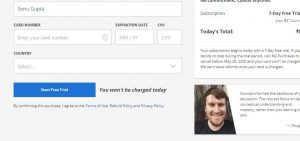 6. Done! You have Enrolled in Free 5 Courses.
---