Hi Friends, We are back with a new Freebie offer. You can get Free Rudraksha From mahashivarathri Organization, On the Upcoming Occasion of the Shivratri. You can get Upto 3 Free Rudraskha For Shivratri Pooja. You can check out our Other Freebie Offers
What is Rudraksha?
The word "Rudraksha" literally means "Tears of Shiva". Rudraksha Diksha includes receiving a Rudraksha energized by Sadhguru on Mahashivratri. Bring home the Grace of Shiva through Rudraksha Diksha.
How To Order Rudraksha For Free
1. First of All Click on Below Button to Visit Mahashivratri Website
2. Enter Your name, Address and Count of Rudraksha that You need.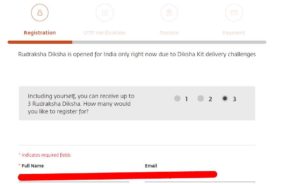 3. Now, You can click on Next and Donate if you want.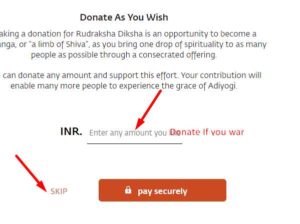 4. Press Skip and Done, Your Order Placed Successfully.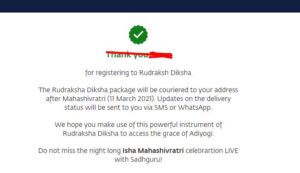 5. You will Get Rudraksha For Free
---
Request
We Request everyone Who is placing an order to not waste the Rudraksha after placing an order it's a very positive thing If you don't know. Keep it with you or don't place an order if You don't need coz it's free
---