Freecharge Airtel Offer: Upto ₹1000 Cashback
Freecharge is back with a new Airtel offer, where you can get assured cashback up to Rs.1000 on no minimum recharge value for Airtel Operator. You can do recharge and No need to apply the promo code. You will get a scratch card that can have a value of Rs.1000.

If you are our regular user then you must check our previous post on the Freecharge Scratch Card offer where people have earned more than Rs.1000 From one Freecharge Account.
How To Get Upto ₹1000 Cashback on Airtel Recharges
1. First of all click on the below link and update, Allow the location to get this offer
2. Now do all the signup steps.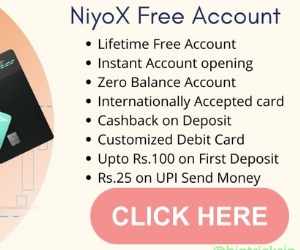 3. Now Make a recharge of Rs.10 or more to your Airtel number
4.No Promo code needs to be applied.
5. You will get a scratch card on payment which can be found under the cashback section of the profile.
---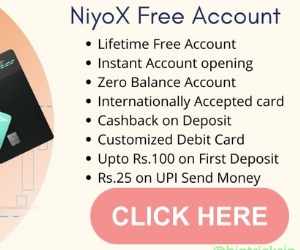 Terms & Conditions
his document sets out the terms and conditions ("Rewards Program Terms") with respect to rewards provided by Freecharge Payment Technologies Private Limited and Accelyst Solutions Private Limited ("Freecharge", "We," "Our," or "Us").
We request You to read the contents of Rewards Program Terms carefully. These terms are in addition to the Terms and Conditions for Freecharge account (Freecharge Terms of Use). In case of any discrepancy between the Rewards Program Terms and the Freecharge Terms of Use, the Rewards Program Terms will prevail. "Customer", "You" or "Your" shall refer to the customer, as the case may be.
1.) Subject to these Rewards Program Terms, Customers who register for a Freecharge Account may be eligible to receive Freecharge Rewards ("Freecharge Rewards Program"). As a part of the Freecharge Rewards Program, You may receive offers, discounts, cashbacks, coupons, etc. ("Reward") provided by Us or our partners.
2.) Rewards program will be applicable on minimum transaction amount of Re. 1 or above. In case of UPI transactions, the Customer will be eligible for a Reward only if the Customer makes payment using a Freecharge UPI handle.
3.) In order to be eligible to receive the Reward, the Customer will also be required to provide Freecharge access to the Customer's location.
4.) The Rewards Program is not open to residents of the states of Tamil Nadu, West Bengal Sikkim, Nagaland or any other state where such contest/offer may be prohibited.
5.) The Reward You receive may be determined basis factors such Rewards that You may have received in the past, payment methods that You may use, how often You use the Freecharge mobile application/website/m-site, ("Platform"), etc.
6.) If You avail any Reward provided by Us or Our partners ("Reward Program Partner"), You accept the terms and conditions provided in respect of such Reward. Further, You understand that all terms and conditions provided with respect to any Reward shall form part of and shall be read in conjunction with these Rewards Program Terms
7.) Unless otherwise specified, any Cashback received by the Customer either under the Freecharge Rewards Program, shall be in the form of 'Freecharge Gift Instrument issued by Axis Bank' ("Cashback"). The same shall be redeemable within 1095 days from the date of issuance. You understand and acknowledges that the Cashback cannot be exchanged for its value in cash, either in full or in part. You further acknowledge that the value stored in the Cashback cannot transferred in any manner whatsoever.
8.) Fulfillment of redemption requests against Rewards that may be offered by Reward Program Partners are subject to availability of the products and warranties/restrictions placed by the Reward Partners at the time of the redemption. In case a Reward Partner fails to honor a Reward, the liability of Freecharge shall be solely limited to providing the Customer a substitute Reward as may be determined as suitable by Freecharge.
9.) Freecharge reserves the right to modify wholly or in part this Reward Program by any other program or terminate the Reward Program at any time Offer without assigning any reasons or without any prior notice to the You. Freecharge also reserve the right to offer/ withdraw any special items for a special set of Customers selected at its discretion.
10.) Freecharge reserves the right to disqualify any Freecharge Account from the benefits of this offer in case of any fraudulent activity/suspicious transactions.
11.) Dispute Resolution: These Reward Program Terms (and any dispute, difference, proceedings or claim of whatever nature arising out of or in connection with these terms) shall be governed by, and construed in accordance with, the laws of India and shall be subject to the exclusive jurisdiction of courts in Delhi.
If you have any other queries, please visit the Help & Support section on Freecharge platform.