Idea 4G data At rs. 255 only – Hi! there today  i am back with a new offer for idea users . idea users can get get 10 GbG data at rs .  255 only  . this is an amazing offer from Idea cellular for 4G compatible devices .this offer from idea is vali for all users till 31st December 2016 .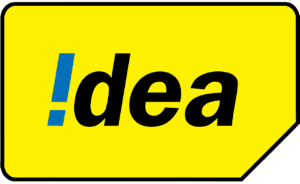 How to Get 10 GB 4G Data At Rs. 255 only ?
Your headset Must be 4G enabled .
Enter your idea mobile number .
verify it  by OTP.
Now continue and Follow instructions .
Terms And Conditions 
The offer is applicable only for customers who newly purchase their 4G Handset (4G Handset could be any make and purchased from any platform)
To avail the offer, customer must visit the website https://i4all.ideacellular.com/offers from the newly purchased handset and follow instructions to subscribe the offer
The above website should be visited from Idea Mobile Data and not through Wifi
After successfully subscribing the Handset upgrade offer through the above mentioned website, customer should do recharge of Rs 255 (Price point may vary from Circle to Circle)
Handset Upgrade Pack 255 (Price point may vary from Circle to Circle) offers 10 GB Data at the cost of Rs 255 and the validity of pack is 28 days
At the cost of Rs 255 (Price point may vary from Circle to Circle) Customer gets 1GB 4G/3G in 4G Circles or 1GB 3G/2G in 3G Circles and complimentary data of 9 GB across all Circles
Complimentary data in 4G Circles is 9GB 4G Data and 3G Circles in 9GB 3G/2G Night Data.
Complimentary data in 4G Circles can be used only in 4G Network and to use 4G service, you need a 4G SIM & a 4G compatible handset on Band 3 (1800 MHz)
Night Data in 3G Circles refers to Night Usage between 12am and 6am
Complimentary Data can't be accumulated or carry forwarded
This offer is not applicable in case the handset has been already used in Idea Network