Google Duo Refer and Earn :- Hi there. Welcome to BigTricks. Hope you guys are enjoying our previous offers and deals. We are back with a new offer. Previously, we had posted about FilesGo which was giving Google Pay scratch cards. This offer is similar to that. As a promotional offer, Google Duo is offering Google Pay scratch cards.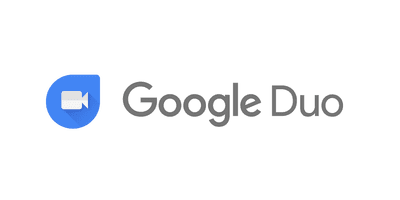 Google Duo is the highest quality video calling app. It's simple, reliable, and works on smartphones and tablets. Pick a loved one and jump right in, with a simple interface that makes video calling as easy as one tap. Experience more reliable video calls with excellent video quality whether you're on Wi-Fi or on-the-go. See who's calling before you pick up with a live video preview. As a promotional offer, they are giving free Google Pay scratch cards for inviting friends to Google Duo. You can earn upto Rs. 1000 from a single card. You just have to invite your friend. When your friend installs Duo app and makes their first call, you both will get scratch card. One person can earn maximum 30 scratch cards. There's no fixed time to when this offer will end. Offer will continue till supplies last. So, hurry up and avail this offer asap. Follow the steps below.
How to Avail Google Duo Refer and Earn Offer and Get Free Scratch Cards:-
1. First of all, download and install
2. Open app and give permissions that it asks for.
3. Register with a new number in the app. Verify the number using OTP.
4. Now, just make your first call using Google Duo to get a scratch card. You can call anyone and disconnect the call to get a scratch card. (Must make the call to get the scratch card)
5. Now, go to Menu>> Settings and add your Google Pay email in Google Duo app.
6. Comeback and go to Menu>>Invite Friends. If you are eligible, you'll see something like this.
7. Click on Share invite link and start referring your friends.
8. If you can't see this option then please wait for it to appear. If it still doesn't show, then you're not eligible. Users having pre-installed Duo app aren't eligible for this offer too.
9. Tell your friend to download the app from your link and register with new number. You both will get scratch card when he makes his first call on app.
10. Open Google Pay, go to Rewards. Here you can see your cards. Scratch them and try your luck. Amount that you get in the scratch card will be automatically transferred to your bank account.
Unlimited Trick –
Note – This Rewards will be credited only if You use someone's, Referral Link. In order to Get Rewards multiple times for the same account use below tricks. This does not guarantee that you will get Referral link but you will Get Google Pay Scratch Cards for Sure. Also, We are not the founder of this tricks we are hereby only sharing the trick that is sharing around the internet.
Working —
First of all, if you already have duo account & app in your device. Delete Duo Account from the Duo App Settings.
Now Clear Data of The App From app Info.
Now Use any Referral Link or This link and Open it>> Now Click on Redeem Rewards button
Now Register with a Fresh New Number & Link it with the Same Google Account.
You will Get Alert that you are eligible for Rewards & you will get Reward in Your Google Pay App.4
Now again Delete the Account & Follow the Same process.
You Can Use Third-Party Apps Like TextNow & 2nd Line for Multiple Virtual numbers.
Terms and Conditions:-
You may earn Google Pay scratch card rewards for inviting your friends to join Duo during the offer period, once they accept the invite. In addition, they will earn Google Pay scratch card rewards themselves.
The offer period will continue while supplies last.
You can earn a maximum of 30 rewards for this offer while supplies last. For each eligible invite that is successfully accepted, the inviting Duo user and the invited Duo user will receive a scratch card reward worth up to Indian Rupees One-Thousand (INR 1,000). The rewards will be issued after the invited user accepts the invite and successfully activates a new, unregistered Duo account during the offer period. The invited user must sign up for Duo using a phone number that has never before been registered with Duo.
Invite scratch card rewards are for Android users only. If the invited user is on iOS, the invited user may still sign up for Duo, but in that case only the inviting Android user may receive a reward.
If you are a registered user of Google Pay, the set of credentials provided in Duo to earn the scratch card reward needs to be the same credentials used to register for Google Pay. If you are not a registered user of Google Pay, you will need to register for Google Pay with the same credentials provided in Duo to earn and access the scratch card reward.
You can earn up to a total of Indian Rupees Nine Thousand (INR 9,000) per financial year (1 April to 31 March) across all Google Pay offers.
If you earn a reward, your reward money will be deposited into your bank account. As such, you must have a UPI-enabled savings account attached to your Google Pay account to receive payment from Google.
Employees, interns, contractors, and office-holders, as well as their immediate families (parents, siblings, children, spouses, and life partners of each, regardless of where they live), of Google LLC, its affiliates and subsidiaries, and any representatives or agencies of Google or other persons professionally connected with the offer are not eligible to participate.
This offer is not available to the residents of the state of Tamil Nadu (as per Tamil Nadu Prize Scheme (Prohibition) Act 1979) and wherever else prohibited by Law. Residents of these States should not participate in this offer.
To participate in a Google Pay offer, you must agree to these offer terms and conditions.
You agree that your participation in the offer constitutes your understanding of and agreement to these offer terms and conditions. These offer terms and conditions form a binding legal agreement between you and Google with respect to the offer, and any defined terms used herein have the meaning set forth in the Google Pay Terms of Service.
Google reserves the right, at its sole discretion, to disqualify any User who does not meet the offer requirements or in case of reasons including but not limited to any misuse of the offer or fraud or suspicious transactions/activities. Google also reserves the right to discontinue or change any Google Pay offer or the Google Pay offer programme at any time, at its sole discretion.
This offer is subject to your compliance with the Google Pay Terms of Service.