Google Pay BookMyShow Offer:- Hi there. Welcome to BigTricks. Hope you guys are enjoying our previous offers and deals. We are back with a new offer. Google Pay is offering Rs. 199 Cashback when you do a transaction on BookMyShow of Rs. 200 or above.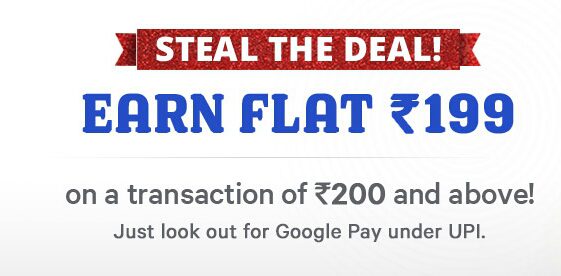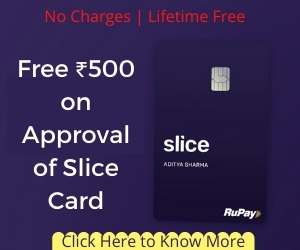 Send money to friends, pay bills and buy online, recharge your phone, or pay at the nearby café with Google Pay, Google's digital payment app. Use Google Pay for All Your Payment Needs. As a promotional offer, it's offering Rs. 199 cashback on doing a transaction on BookMyShow of Rs. 200 or above. This must be you are first ever transaction on Google Pay and you mustn't have installed Google Pay from a referral. Hard terms, I know. But if you have never installed Google Pay, then this is the time. So, let's get to the steps.
How to Avail Google Pay BookMyShow Offer And Get Rs. 199 Cashback:-
First of all, download and install the BMS app. Make sure that you have Google Pay installed and the account is made without a referral link.
Login into the app.
Now, initiate a ticket booking. Select seats. If the price of the ticket is Rs. 150, add some food items and make the final value above Rs. 200.
On payment review screen, select 'More Options'. Click on UPI and select Google Pay and enter your Google Pay UPI id.
Open Google Pay app, click on BookMyShow request and pay the amount.
You'll get a scratch card if you are eligible. Scratch it and Rs. 199 will be transferred to your bank account.
Terms and Conditions for Google Pay BookMyShow Offer:-
Earn ₹199 cashback when you spend at least ₹200 in a single transaction
This must be your first transaction ever on Google Pay and you must not have installed Google Pay from a referral
You can only earn one reward for this offer
Offer duration: 13th to 23rd December 2018
Who is eligible for this offer:- A customer who has never used Google pay to make payment on any merchant (including BookMyShow) is eligible for the offer. This must be your first transaction ever on Google Pay and you must not have installed Google Pay from a referral.
How do I pay through Google Pay :- Please ensure you have Google Pay mobile application installed and your bank account added. Look for Google Pay under UPI
What is the procedure to avail rewards:- Once you complete an eligible transaction on BookMyShow, you will get a scratch card from Google Pay. Scratch the card and the reward will be directly credited in to your bank account
What if I do not receive a scratch card :- You can get in touch with Google pay through their 'Google Pay Help' section on app
How much discount will I actually get :- Flat Rs 199 when you spend Rs 200 or more in a single transaction