Google Pay Mango Fest Offer : Collect 200 Mangoes & Get Upto ₹100 Cashback
Hello friends, We are back with another offer on the Gpay app. This time Gpay is coming up with up to Rs.100 cashback on collecting 200 mangoes, you can collect mangos by different methods given below, just follow the steps. Moreover, join our telegram channel for asking people to help you to collect more mangos.
Join Our Telegram Channel to Exchange Mangos with our Community members
How To Collect Mangoes on Gpay App and Earn Free Cashback
1. First of all click on the Download Link of Gpay if you are a new user otherwise just click on the link to join the Game.
2. Now upon joining the game, you will instantly get free mangoes up to 10, Remaining you have to collect for earning cashback. Methods to earn cashback are given below.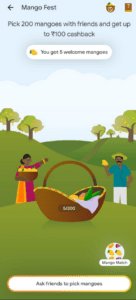 3. Now you can share links with friends or click on the links for asking mangoes for you.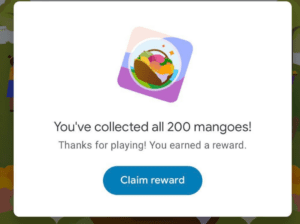 4. You need to reach 200 mangoes to earn free cashback scratch cards which promise amounts up to Rs.100
5. Now you can scratch a card and earn cashback instantly in your bank account.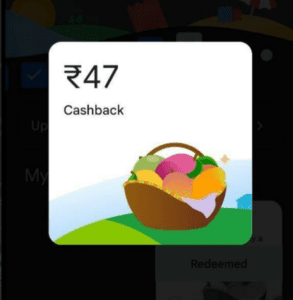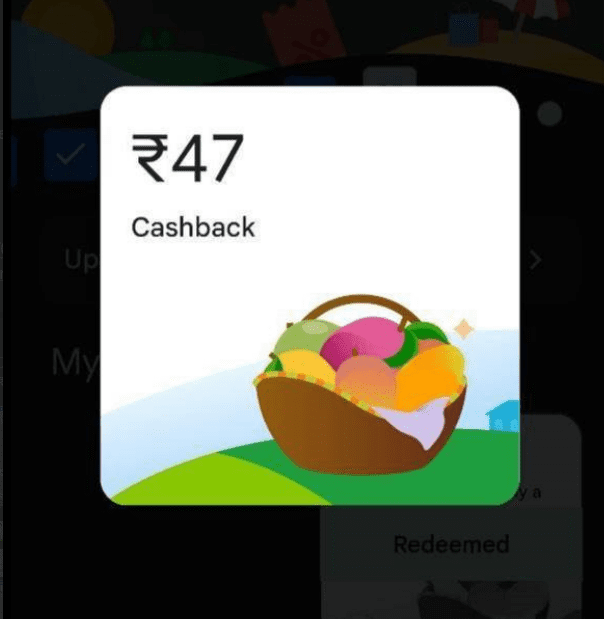 ---
Tricks To Collect Mangoes on the Gpay app Mango Fest
Join Telegram Channel
You need friends to share mango, You can join our telegram channel and use comment section to exchange the Gpay links. it's free for you.
Play Mango Match Game
You can play Mango match game on Gpay to earn free mangos, You will have 15 moves , where you need to match the same color mangos to earn mango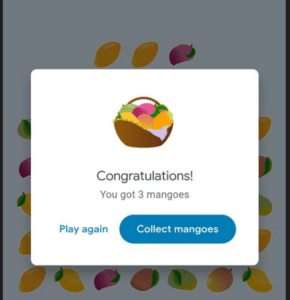 More Details About Gpay Mango Fest Offer
The offer is valid from May 10 to May 31, 2023.
The offer is valid at participating stores across India.
The offer is valid on all types of mangoes, including Alphonso, Kesar, Langda, and Tommy Atkins.
The offer is also valid on mango products such as mango juice, mango milkshake, and mango ice cream.
The offer is valid on purchases made using a credit or debit card added to Google Pay.
The cashback will be credited to the user's Google Pay account within 72 hours of the purchase.
The offer is limited to one cashback per user.
The offer is not valid in conjunction with any other offer.
Google Pay reserves the right to modify or cancel the offer at any time.
What is the Google Pay Mango Fest Offer?
Google Pay is offering a special cashback offer on mangoes during the Mango Fest. From May 10 to May 31, 2023, users can get up to 50% cashback on their mango purchases when they pay with Google Pay. The offer is valid at participating stores across India.