Free CNSS Certification Course
Hello Friends, I hope You are Erollling in All the udemy Free Courses but Today We have A Huge Freebie, Literally Huge, If you are looking for Jobs in Network security then You must enroll in this course.
This is a Complete Certification Course For Network Security Specialist. Generally, it cost Rs.47000 or more But due to Corona Pandemic it's available for free. I recommend everyone should enroll in this course as In future this course may be very useful
About ICSI
ICSI is the UK registered and accredited International Cybersecurity Institute (ICSI) was created in response to two distinct demands in the market. On the one hand, cybersecurity is an important issue of growing concern around the world. And yet, the shortage of qualified professionals is widely acknowledged, as the industry struggles with ever-increasing breaches in security. On the other hand, academic qualifications provided by universities are often more focused on theoretical knowledge rather than practical, hands-on training.

How To Enroll Free in ICSI Certified Network Security Specialist Course For Free –
First of All Visit ICSI Certification Page
Now You can See the Curse Price as 500 GBP
Click on the Buy button

Now Create your Account by putting correct details.

Once You Signed up, Now you can see the purchase page where you can enter the below coupon code to get the Course Price 0 and Also You don't need a Credit or debit card.
#

StaySafeHome

Click on Apply Button & the Final Cart will be 0

Click on Enroll Button to Submit your enrollment & Now You can Start Learning.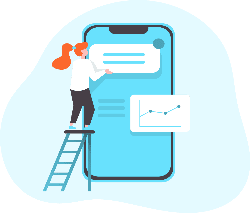 ---
How To Start Your Course
Now Visit Courses Dashboard – Click Here

Now Start Reading & upon Completion. You will get a Certificate.

You can Get Job in Companies based on this Certificate.