Indusind Online Savings Account Open For Free
Hello Friends, Previously Kotak811 Started Online Account and Now Indusind Bank is providing free Online Account opening with up to 6% Interest rate. You can get exciting cashback by paying through Indusind Account. The account will be similar to any other savings account with many other offers.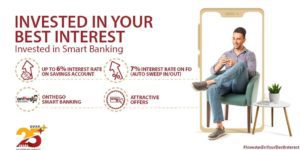 You can open an account and Link it with UPI account and earn Refer and earn like Amazon UPI Refer and earn, Google Pay Refer and earn, Phonepe Refer and earn The Account is Also a Zero Balance Account which means you don't need to keep a balance.
You can Do KYC using Video KYC Similarly to Kotak811 Video KYC. You just need PAN Card and Adhaar number.
Features of Indusind Online Account
Following are the features of IndusInd Online Savings Account
Up to 6% rate of interest
Options to make your account a Zero Balance Account
Instant Account Opening based on Aadhaar and PAN
Personalized Account Number – Account Number of your choice
Personalized Debit Card – Choose the image you love as the backdrop of the Debit Card
Set up your Mobile banking and UPI credentials along with account opening
Fingerprint Banking
Withdraw cash in the denomination of your choice at any of our ATM
Access to the unique All-In-One store on IndusMobile where you can get multiple discounts on food, cabs and bills
Industry-first WhatsApp Banking services
How To Open Indusind Savings Account online in easy Steps
You Will Also Get Rs.200 On Signup as Referral Bonus[Use Below Referral Code ]
To Open an Indusind Savings account online, You need to follow the below steps
1. First of all visit the Indusind Account Opening Page to Open your Indusind Account.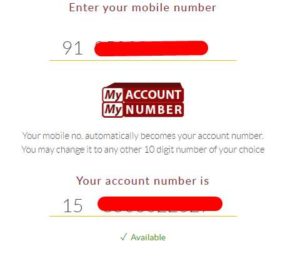 2. Now here enter your mobile number with the feature of the Same Mobile number as the account number, You will get your account number the same as your mobile number.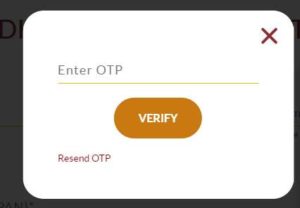 3. Now Click on Submit button and you will be redirected to next page.
4. Now Enter the OTP, You received on your number.
5. Now enter your PAN Number and other required details.
6. Now You will be asked to enter your Adhaar Number and confirm it with OTP.
7. Once you fill all the details and complete the basic process. You need to enter the email ID and some other details.
8. Now Enter Click on Small Side Button "Have a Referral Code" and Enter Referral Code
Indusind Referral Code – SONU4492 or PURS7005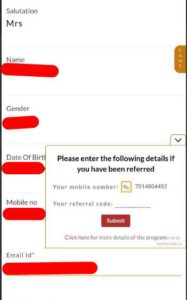 9. Now You can choose if you want to register for DBC or not.
10. Now enter the Nominee details.
11. Now Choose Zero Amount Account Balance Type.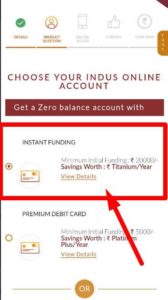 12.You will be Asked to Deposit Rs.20000 + Card Fee, If you don't want then Just Press the back button and Complete Video KYC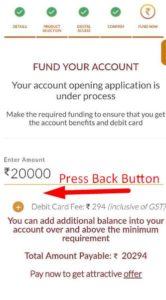 13. Now Agree to T&Cs And Submit it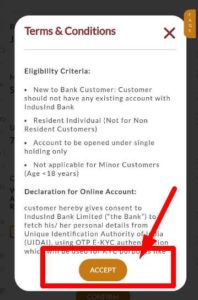 14. Now You need to complete the Video KYC.
15. Now You will get Confirmation of Your details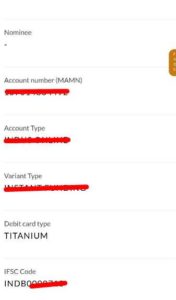 16. Once the Video KYC is done, Your account will be activated and you will get a Visa Card.
17. Now you can create a UPI Account and Get the Referral Rewards.
Video Credits: Advice Express[Youtube]
---
How To Refer Friends in Indusind Bank & Earn Rs.200 Amazon Vouchers

Once You Complete the Signup.
Within 24 Hours, Your account will be active.
Now click here to generate your Referral Code
Share the Link [] with your Friends and Ask them to use your link.
When they use your Referral code, You will get Rs.200 in Somedays
Refer & Earn Terms & Conditions
Benefits of Indusind Account
Get account number of your choice
Fingerprint banking on Indus Mobile
Free IMPS/NEFT/RTGS transactions on Online Channels
Balance and Transaction Alerts on Whatsapp
Discount on Locker
Sweep FD Facility
Access to Tapzo All In One Store for Cab Booking, Food Ordering etc. on Indus Mobile
Free Cash Withdrawal & Free Cash Deposit up to Rs 2 Lacs
Conclusion
Opening an Online account is now very easy and now you can open an account and start earning. These accounts are Zero balance so we can keep the balance 0 and deposit only when you need to pay somewhere. This keeps your money safe while online Purchase. You can also use these Virtual cards for Freebies like Netflix Free trial, Amazon Prime Audible Free trial and Other Freebies.
Do You like this article? Please share your review and comment below, If you need any help we are just a few clicks away