Investmint Referral Code : https://investmint.page.link/gMJQ
Investmint Invite Code: Investmint is a social investment platform that allows you to invest in stocks and other assets with the help of your friends. When you sign up for Investmint using an invite link, you can earn up to 500 mintcoins. Mintcoins are virtual currency that can be redeemed for stocks, premium model subscriptions, and other rewards.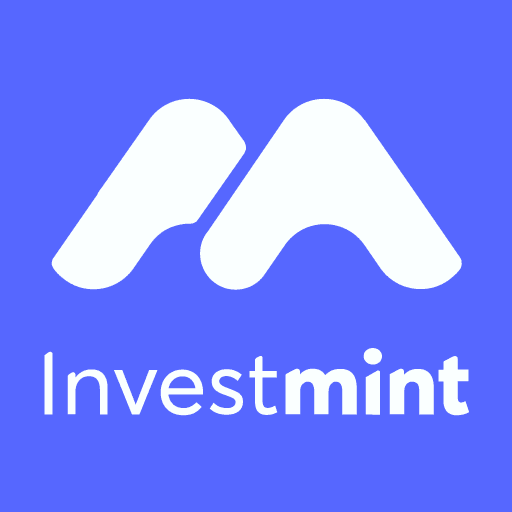 To get started, simply create an account on Investmint and use your unique invite link to invite your friends. Once your friends sign up and make their first trade, you will earn 50 mintcoins for each referral. You can also earn mintcoins by referring your friends to the Investmint
Investmint Invite Link & Offer
| | |
| --- | --- |
| Investmint Invite Code | gMJQ |
| Investmint Signup Reward | 50 Mintcoins |
| First Trade Reward | Upto 500 Mintcoins |
| Referral Rewards | Upto 500 Mintcoins |
| Redeem Options | Free Stocks in Your Trading account |
How To Signup on Investmint App & Use Invite Link to Earn First 50 mintcoins
1. First of all click on below Investmint invite link to download the investmint app from play store
2. Now click on the get started button, enter your mobile number
3. Now enter OTP, Full name, email address, and invite link
Use Investmint Link : https://investmint.page.link/gMJQ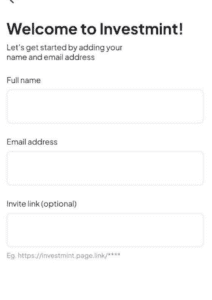 4. Now complete signup, proceed to the home screen and you will see 50 mintcoins credited to your account
5. Complete the basic questionnaire and get another 90 coins.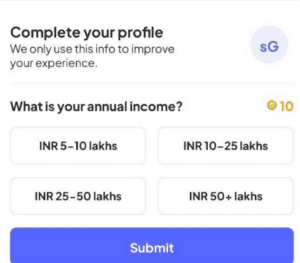 6. Now you can pick a model and place your trades by connecting your broker to investmint just like you do on Liquide and Smallcase
7. On each trade you will be rewarded mintcoins, that you can redeem for stocks and more..
---
Redeem Options
Stocks: You can redeem your mintcoins for shares of any stock that is listed on Investmint.
Premium model subscriptions: You can get a premium subscription to Investmint's trading models, which provide you with insights and recommendations on how to invest your money.
Other rewards: Investmint occasionally offers other rewards, such as gift cards and merchandise.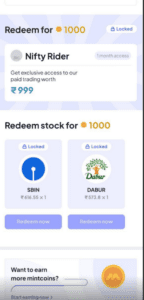 To redeem your mintcoins, simply go to the "Redemption" section of your account and select the reward you want. You will need to have enough mintcoins to cover the cost of the reward..
Investmint Invite & Earn
1. Click on the Profile icon at the top of the app.
2. click on invite friends menu option
3. Now copy Your profile referral link and share it with friends
4. You will earn rewards on their first 3 trades, upto 500 mintcoins are waiting for you.