Jio Free services : First i want to tell Story of Jio in Short let's start ????
Hello Guyz Jio again played a Game with all of us.  Jio preview offer was launched on 5th September 2016 with 3 month validity and should be close on31st December.  But Jio launched Jio Happy New Year Offer for More 3 month Now the Expiry date Was 31st march then Jio extended service for 15 days due to high recharge Failure rate. Later Jio extended its  services till 27th april(With Some Degradations)  Now Jio extended Free services till 26th july with plan name Grace offer.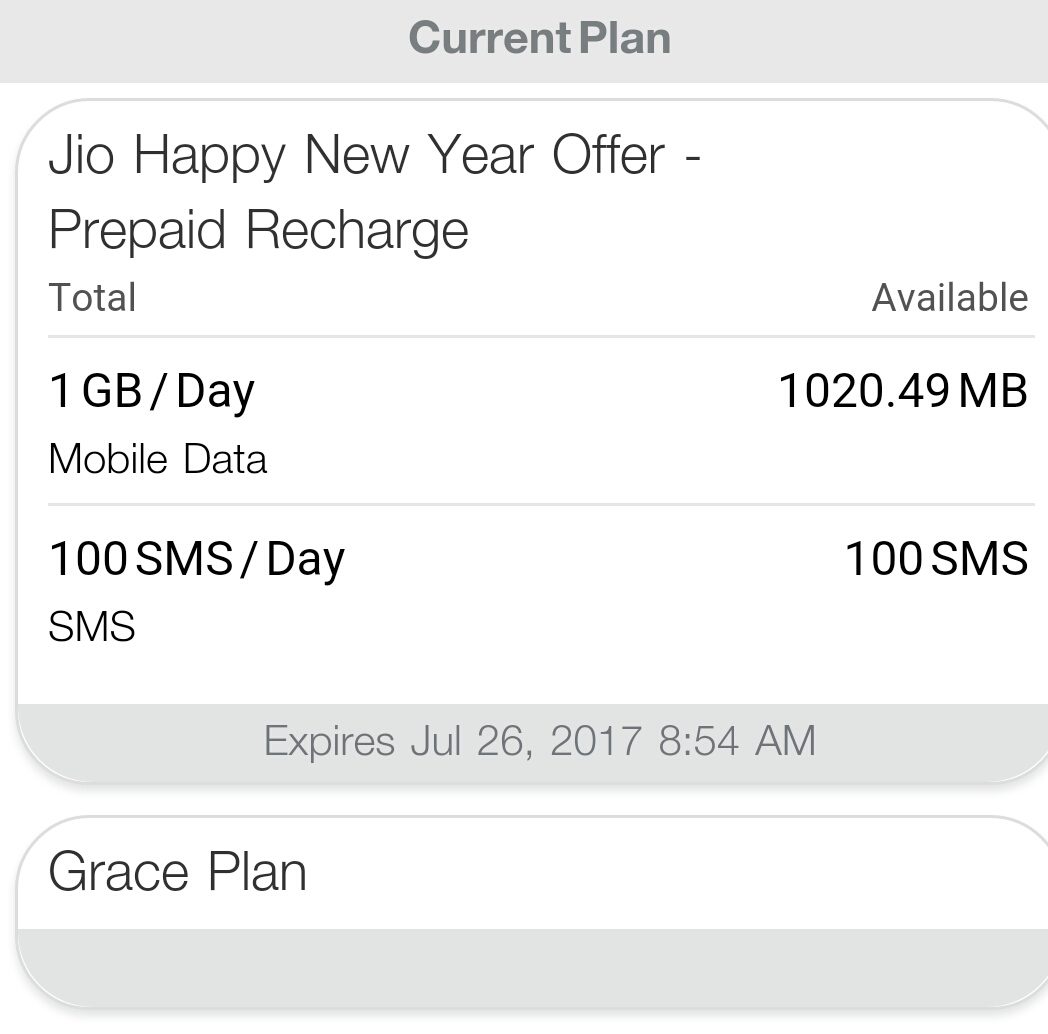 Many user (more than 5 cAror) recharged with Rs.303+ primemembership  plan. Jio again launched Summer Surprise Offer which offered free 3 month complemantry services.
Kindly Note : In Grace plan You can Only make Free Calls From Jio to Jio. 
Today in app I checked and saw That Jio Happy new Year was Extended till 26th July 2017 . So you can avail same Free Services For 0 Rs.
to remove limits You need to Recharge with Jio dhan Dhana Dhan Plan
Jio Gave this Plan name as Grace Plan and agin we got Free 3 month Free data with some Reduced Speed. ????????
So guyz don't break you Jio sim or throw away because still jio is Free and We don't know if Mukesh ambani Extend services Free For Lifetime????
So Let your friends know about this offer. Share this link with your friends and let them know that they can also avail without recharging Jio.