Jio Prime Memebership : Hi There, This is Yash and and Welcome to BigTricks. Reliance Chairman and Managing Director Mukesh Ambani has announced yet another a mouth-watering offer for 100 million existing Reliance Jio users to celebrate their confidence and belief in the company. Mukesh Ambani also termed Jio Users as "Co – Founders" of Jio. The Offer is Jio Prime Membership which is like the other subscriptions like Amazon Prime, Flipkart First etc.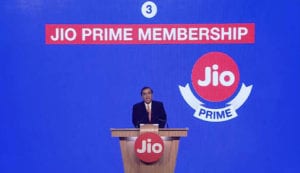 •

Eligibility for Jio Prime Memebership
All the current Reliance Jio users and the people who'll enroll between 1 and 31 March 2017 will be eligible to get the benefits of Jio Prime Membership.
•

Benefits of Jio Prime Memebership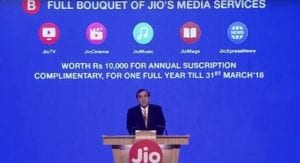 Jio Prime Members can continue to enjoy the free services they are getting under Jio 'Happy New Year Offer'  for another full year until 31 March 2018. Mukesh Ambani also added that Jio has many more exciting offers for the Prime members which will be revealed very soon.
The Details of this plan will be available on both My Jio App and on Jio.com. In addition to unlimited data and calling benefits, Jio Prime Members will get complimentary access to Jio Media Services that include JioTV, JioCinema, JioMusic, JioMags and JioExpressNews.
•

Jio Prime Memebership Price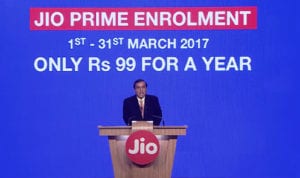 The eligible member can enroll in Jio Prime Membership for Rs 99 for the first year. Rs 99 is a one time fee that you will have to pay to enroll in the membership program. For existing Jio users who pay Rs 99 and become the Jio Prime members, they'll then just have to pay a small amount of Rs 303 per month (which is equals to about Rs.10 per day) to continue using their Jio number with the same benefits of the 'Happy New Year Offer'. That means free voice calling, free access to Jio services and 1GB/day limit on data usage.
• 

How and Where to Enroll in Jio Prime Memebership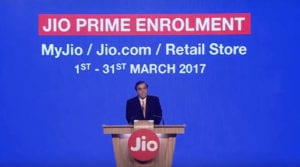 Enrollment for Jio Prime Membership will start on 1 March and will go on till 31 March 2017. The users can use the MyJio app for Android or iOS or visit Jio.com to become a Jio Prime member. They can also visit Reliance Digital, Jio Retail Store or any Jio Partner Store to enroll for the membership.