Kotak 811 Refer & Earn
Kotak 811 Refer & Earn – Kotak 811 is Online Bank Account Service where you can open your Savings Account.Kotak811 is Now having Refer & earn program where They are offering  Rs.250 Bookmyshow voucher for referring 3 Friends to Open Your Savings Account Online. The offer is valid till 31st August so you can Open Your Kotak 811 Account & Start Referring Your Friends to Kotak 811.You Can Also Open Account on Axis ASAP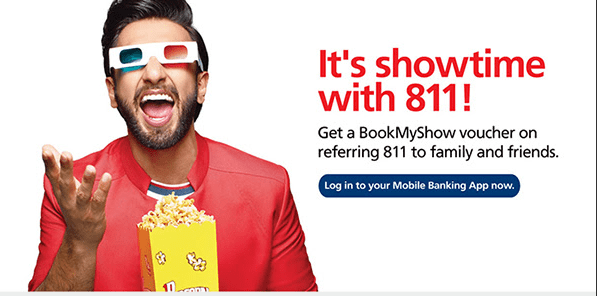 You Can Read Full details about Kotak811 Account Opening From the previous Post
How to Open An Account on Kotak 811 –
1.First of All Visit Kotak 811 Saving Account Opening Page.
2. Now Here Enter Your Mobile Number & Name.

3. You, Will, Receive an OTP on The Number You have Entered.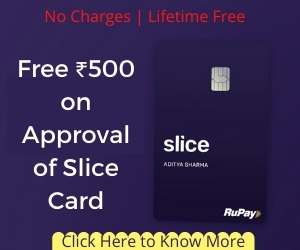 4. Now Enter OTP & Proceed to Next here Enter Your Adhaar Number & Verify Yourself with Adhaar OTP.
5. Once Your Adhaar is Verified Enter Your Personal Details like Name, Age & Nominee.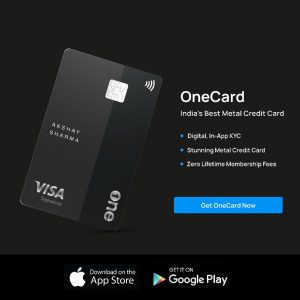 6. On next Step Enter The PIN to Setup for The Debit Card and Confirm all the Details.
7. You will Get a New Account Opened on Kotak 811. Now You Can Get exciting offers mentioned below.
8. Your Kotak 811 Account is Ready to Refer Friends.
How to Refer Your Friends on Kotak 811-
Once You Open The Account. You will be Asked to Download App From Playstore.
After You Download, Login to Your Kotak811 App.
Now Visit Your Virtual Card Section.
Here You Can See Refer & Earn Option.
Copy Your Referral Link.
Share the Link with Your Friends, and Ask them to Open Account on Kotak811
When Three of Your Friend Open a Kotak 811Account.
You will get Rs.250 Bookmyshow Voucher once offer period gets over sent to Your Mail ID as well as Your Mobile Number.
How To Redeem BookMyShow Voucher –
Once You Receive The Voucher, you can visit Bookmyshow.
Select Movie, Theater, Time & Seats.
Once You Proceed to Payment Page, You can See Egift Card Section.
here Enter Your Win pin Code & Coupon will be Redeemed
This offer is made to Kotak Mahindra Bank ("Bank") for Kotak 811 customers ("Customers").
2. This Offer is valid till 31st August, 2018 ("Offer Period")
3. A referrer is any Kotak 811 customer who refers anyone to open 811 account through "Refer 811" option available in post login Mobile Banking App.
4. A referee is a new user who receives a referral link from the referrer to open Kotak 811 account and does not have any existing or previous relationship with the Bank
5. The referrer will be eligible for a BookMyShow ("BMS") voucher worth Rs. 250/- only if minimum of 3 referees uses the link shared by referrer for opening the 811 account within the Offer Period. The referee should get the complete account activated using the link shared by referrer in one go without dropping the journey in between
6. The referrer can refer any number of people to open 811 account, however the referrer will be only eligible to get a Rs. 250 BMS voucher once during the offer period if the offer conditions are met.
7. If eligible, a referrer will receive BMS voucher within 30 working days from the offer expiry date.
8. Referee will not be eligible to get any voucher under this Offer.
9. The referee should not behave any existing or previous relationship with the Bank. Any 811 account opened by the customer already having any existing relationship with the Bank will not qualify as a successful referral.
10. The referee should open the account using the link shared by referrer only. Bank shall, in no way, be liable in the event the referee fails to use the link to open the account in one go resulting in referrer becoming ineligible to avail the offer.