Meesho ₹1 Sale
Get Products in Just ₹1 In Meesho Maha Indian Savings Sale
Messho products for just Rs.1: Hello everyone, I Hope that you are enjoying the deals and grabbing many products at very low prices on our channel. Now, this season Messho which is a very popular shopping app at low prices presents Maha India Saving Sale.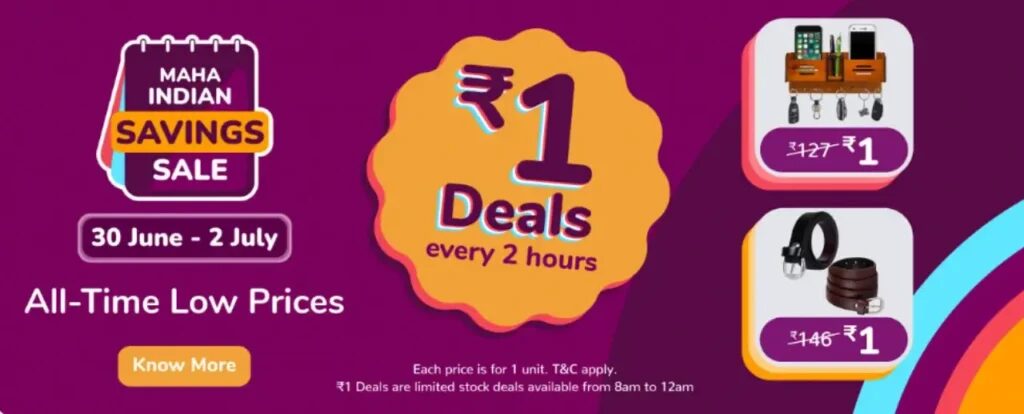 These products are brand new and of high quality, providing you with an incredible opportunity to grab some amazing deals. Our selection includes electronics, home appliances, fashion accessories, beauty products, and more. Each product is carefully curated to offer you the best value for your money.
Sale Name: Maha India Saving Sale
Date: 30th June- 2nd July 2023
Time: Every 2 hours from 8 AM
Price: Rs.1
Meesho ₹1 Sale – How to Get ₹1 Product from Maha Indian Savings Sale?
1. First of all, Download the Meesho app from Here.
2. Now, create a new account by following the registration process.
3. Ater, sign in by using your registered Email Address and password.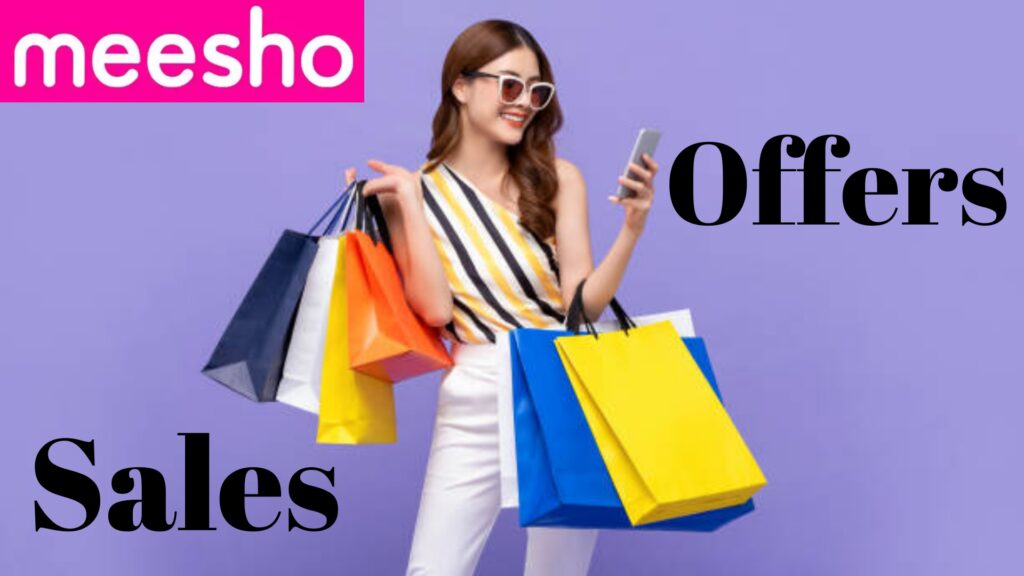 4. When the Meesho Maha Indian Saving Sale gets live you will see the highlighting banner of Rs.1 deals.
5. Tap on the highlighting banner and choose your desired products.
6. The Sale is for limited Time period. The sale will get live in every 2 hours from 8 AM.
7. Add your product to the cart and proceed to buy by filling the details like Name, Mobile Number, Email Address, Pincode, etc.
8. You can also choose payment options like Cash on Delivery, Bank transfer, and Mobile Payment Apps (e.g., Paytm, Google Pay)
9. Done!!
You successfully grab your products at Rs.1. Your products will be delivered soon to your doorstep.
Don't miss the super exciting deal from Meesho. Get ready to grab your favorite products at a very minimum price. To stay updated on such deals please join our Telegram channel.