Mirinda Mobikwik Cashback Offer: Free ₹30/40/60 With Each Bottle
Mobikwik Mirinda Offer, Mobikwik Mirinda Add Money Code Page, Mobikwik Mirinda Codes, How To Add Code On Mobikwik Mirinda Offer – Mirinda is coming up with a Mobikwik Cash offer where you can get flat Cash ith each Mirinda bottle on purchase. Previously we have published Nestle Munch Offer, 7Up Amazon Pay Cashback offer and Amazon Coke Offers too.
This offer is available latest lot of the Mirinda 2.25Ltr/2 Ltr/1.25 Ltr/1 Ltr/750ml/600 ml/250 ml bottles. You just need to buy any plastic bottle from the market or online and get the code from the bottom of the bottle wrapper. This offer is mentioned on the bottle pack else you will not get the code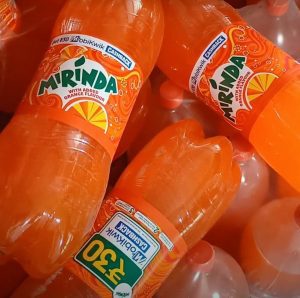 From where you can buy Mirinda Online
You can buy Mirinda Bottle Online from Grocery stores like JioMart, Groffers, Bigbasket.
How Much Mobikwik Cash comes with a Mirinda bottle
| Mirinda Bottle Pack | Cashback Amount |
| --- | --- |
| 2.25Ltr/2 Ltr Mirinda Bottle | ₹30 Mobikwik Cash |
| 1.25 Ltr/1 Ltr Mirinda Bottle | ₹25 Mobikwik Cash |
| 750ml/600 ml Mirinda Bottle | ₹20 Mobikwik Cash |
| 250 ml Mirinda Bottle | ₹10 Mobikwik Cash |
Maximum Redemption : 2 times from an account
How To Get Rs.30 Mobikwik Voucher From Mirinda
1. Purchase Mirinda Plastic Bottle from your nearby market or online stores like JioMart or Groffers.
2. When you accept the bottle, please check for the mobikwik offer banner and accept only it shows the banner on the wrapper.
3. Now consume the Mirinda and tear the wrapper, you will see a code behind the wrapper
4. This code is worth up to ₹30, You can use 2 Mirinda vouchers in 1 mobikwik account.
5. Follow below process to redeem it in Mobikwik
How To Redeem Mirinda Mobikwik Voucher
1. Download Mobikwik Wallet.
2. Signup or Login to your account | New users need to complete their KYC first
3. Now click on more service and there at the bottom, you will see the option to redeem the voucher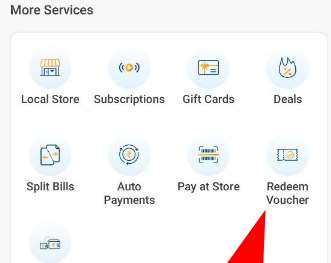 4. Put your Mirinda Mobikwik Voucher that you have got from the bottle.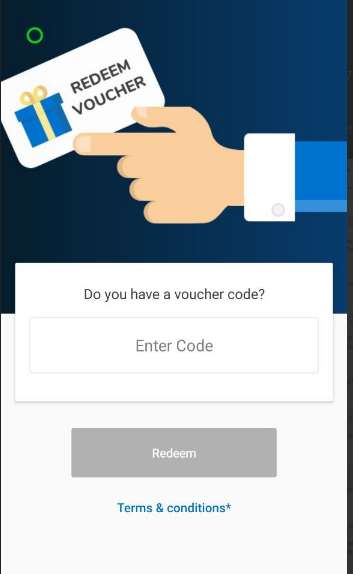 5. Now You will get Rs.30 Cash in your mobikwik wallet on successful redemption
Mirinda Mobikwik Offer Terms & Conditions
The Offer is open to Indian residents who are eighteen (18) years of age at the time of entry.
Offer is valid from 15th March, 2021 till 31st July, 2021 (Offer Period).
Offer is valid on purchase of 250 ml, 600 ml, 750ml, 1 Ltr, 1.25 Ltr, 2 Ltr and 2.25 Ltr PET bottles of 'Mirinda' plying this Offer (Product(s)). Purchase of the Product is mandatory. Offer is available in select states/cities. Product also available without this Offer. Offer valid till product stock last.
To avail the Offer, the customer needs to look for an alphanumeric code (Unique Code(s)) mentioned on back of the label and follow the below voucher redemption steps: Download the updated MobiKwik app available on Play Store and AppStore → Go to 'All Services' on MobiKwik app → Go to 'More Services'→ Go to 'Redeem Voucher' → Enter voucher code and redeem cashback to the user wallet
On following the above steps, the customer receives Rs.30 on 2.25Ltr/2 Ltr , Rs.25 on 1.25 Ltr/1 Ltr, Rs.20 on 750ml/600 ml and Rs.10 on 250 ml of the Product (Cashback) in MobiKwik wallet within 72 hours.
Cashback received is non-transferable. Unique Codes cannot be exchanged for cash.
Offer Valid Twice Per User during the Offer Period. Offer valid for KYC Users only.
MobiKwik reserves the right to disqualify any customer/MobiKwik account from the benefits of this Offer in case of any fraudulent activity/ suspicious transactions.
PepsiCo and/or MobiKwik reserves the right to modify/change all or any of the terms applicable to this Offer or discontinue this Offer without assigning any reasons or without any prior intimation whatsoever. In case of any disputes, PepsiCo and MobiKwik's decision shall be final.
This offer is also subject to MobiKwik Terms & Conditions available on the MobiKwik website