Netflix Premium Subscription StreamFest Offer
Hello Friends, Netflix is coming up with Streamfest in India Where For 2 days Everyone can Enjoy All Content of Netflix for Free. You don't need any card or payment details to start watching Netflix, Just Signup & you are ready to go. If You have not to check out our Latest Netflix Premium Tricks then go and check it but for now, You can Enjoy Netflix Free for 2 days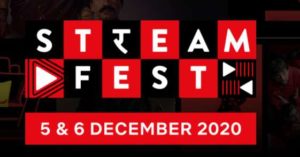 There will be no restrictions in terms of watching but a limited set of users will be eligible to stream first. So on 5th and 6th be quick and signup with a new random email to start enjoying. Also, keep earning good amount from google pay go India game by our tricks to collect all rare ticket
How To Watch  Free Netflix For 2 Days With Netflix StreamFest
1. Stay Active on 5th December 2020 at 12 AM and be ready to signup on Netflix.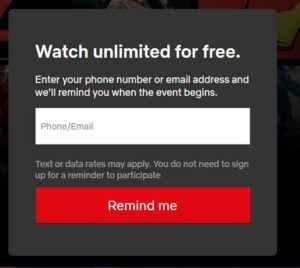 2. It's not clear whether old users will be eligible for this offer or new account creation is required. but don't worry, Netflix asks no verification so just put any email
3. Now Create a new Account and start Streaming your favorite show on Netflix.
4. PRO Tip – If You are a Jio user then Start Collecting data vouchers to Enjoy full on the day 😂
5. If you get it then don't forget to comment below
UPDATE: You will get an email From Netflix When Your Slot is Available 
---
Netflix StreamFest Live Days
5 to 6 December