Paytm Rs. 40 On 10 UPI Offer & Rs.30 on 10 (250 Times) :- Hi there. Welcome To BigTricks. Hope you guys are enjoying our previous posts and deals. Here's one more offer for you. Paytm is offering Rs. 40/30 for doing 10 money transfers using UPI. Well, it's similar to 10 Pe 10 UPI offer. It's easy money. You just have to do 10 money transfers. Cashback will be credited within 24 hours. Minimum amount to transfer is Rs.250. So, each money transfer should be of Rs.250 or more. You can earn upto Rs. 10000. Steps are really simple. And one thing more, transfer can be made to any upi address for offer. So, grab this offer asap. Follow the steps below.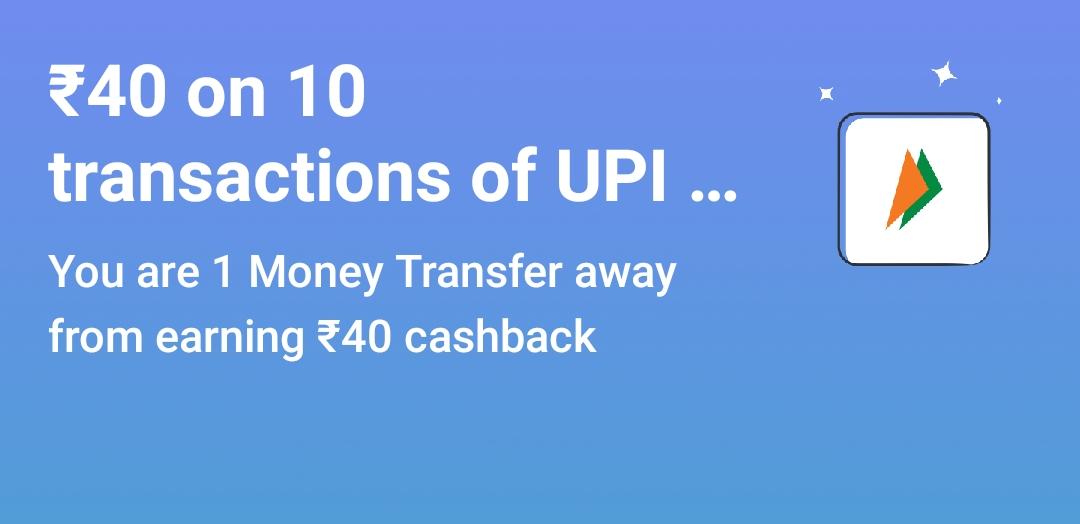 New Offer – ₹30 On ₹10 Transaction Of UPI Money Transfer, Transaction Value ₹250- 
Get Rs.30 Cash On Transfer of Rs.250 to any Upi handle. You can Get This Offer 250 times to Result a Total cashback of Rs.7500. This Offer is available to Selected users so You can check to Your Cashback Section of the App.
— You Can Transfer Rs.250 to any UPI
— You can Transfer to Same UPI Multiple times(Working Now may Change Later)
How To Avail Paytm Rs. 40 on 10 UPI Offer And Get Rs. 40 on Doing 10 UPI Transactions :-
First, you'll have to activate the offer. Open Paytm App >> Menu >> Cashback Offers >> Scroll and find Rs. 40 on 10 UPI Offer. Click on it.
Here, you can see the steps that you need to do. Click on Do first UPI payment.
Now enter your friends or any other UPI address in the space provided on which you want to transfer the money.
Enter amount of Rs. 250 or more and send it.
You'll get a notification and message saying you have done the first transaction and activated the offer.
Now, again go to Cashback Offers. Click on Rs. 40 on 10 UPI offer and Participate Now.
Now, send Rs. 250 or more 9 times again. You can send money to different or same UPI address to avail the offer too.
Done. You'll get Rs. 40 in your account within 24 hours.