With its citizens' known affinity for new technologies, the Philippines has a huge potential to become a global blockchain center. The year 2022 was filled with blockchain events that taught Filipinos the value of blockchain and increased their interest in its adoption.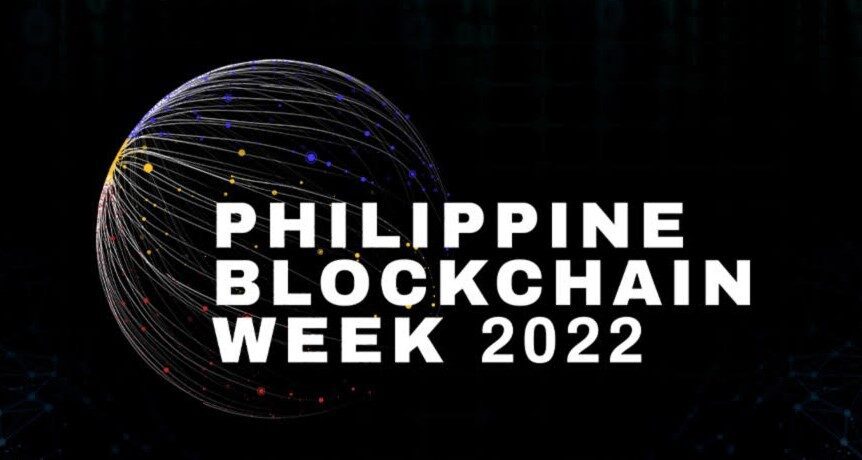 Chainalysis' Global Crypto Adoption Index ranked the Philippines second only to Thailand worldwide for being the largest digital asset hub, where nearly 20% of the population has interacted with or owned a digital currency. This is far larger than the 5-10% average global digital asset use. The Philippines also had the biggest active player base last 2021 for the play-to-earn game Axie Infinity.
Blockchain events like the Philippine Blockchain Week 2022, maybe one of the biggest reasons why the Philippines is receptive towards digital assets and emerging technologies. These conferences allow experts to educate Filipinos of the many benefits blockchain will bring to themselves, their families, and their country.
Introducing blockchain solutions at the Philippine Blockchain Week
Known among blockchain enthusiasts as the biggest local blockchain conference of 2022, the Philippine Blockchain Week is a convention that aims to be a yearly event. The conference happened last November 28-December 4 at the Marriott Hotel Grand
Ballroom in Pasay City.
Different personalities and global leaders gathered to discuss the importance of blockchain technology in both digitizing and digitalizing the Philippines. Digitizing is basically making analog information available and accessible in a digital format, while digitalizing is shifting processes onto digital platforms. For instance, digitization would involve scanning documents into a computer-accessible format such as PDFs, while digitalization would entail creating a payment system on the blockchain.
Philippine Blockchain Week also focused on solving real-life problems with blockchain. Blockchain-based business and consultancy firm leaders all presented their products and how each can improve outdated processes and systems, provide new avenues for earning, or generally make life easier and more fun.
Digitizing and digitalizing the Philippines with Blockchain Social Manila
Held at the Manila House in Bonifacio Global City, Taguig last October 24, 2022, Blockchain Social Manila features global thought leaders, industry players, Philippine government officials and digital currency enthusiasts as its attendees. The digitization and digitalization of the Philippines through blockchain was the theme of the networking event.
Brendan Lee, the founder of blockchain solutions firm Elas Digital, talked about the history of Bitcoin and how blockchain actually works. He kicked it off with an interesting question: "What good does a blockchain do?" and connected it to how the Philippines tackles transactions.
The Philippines is still highly dependent on paper, especially when it comes to government and company transactions, and Lee believes that "blockchain could replicate the process digitally and instantly."
"The Philippines is a place where really everything is running on paper. And every time you go to do something, there's a piece of paper that someone's got to pull out and fill out. And really what blockchain offers us is a way to streamline any process that uses paper and turn there and without breaking the continuity of that process," Lee explained.
The Philippine Blockchain Week and Blockchain Social Manila, together with the BSV Blockchain Meetup Manila and the Philippine Fintech Festival, are just some of the many blockchain events in 2022. Interest in blockchain and its adoption is currently running high in the archipelago, and blockchain proponents and enthusiasts are expecting more this year.