Pivot App Loot :- Hi there. Welcome to BigTricks. Hope you guys are enjoying our previous offers and deals. We are back with a new great offer. Well, through this you can earn Bitcoin. You might have had heard about Bitcoin earlier too.Bitcoin is a decentralised peer-to-peer network. No single institution or person controls it. It's a kind of cryptocurrency, a form of electronic cash. Let me tell you guys a bit about Pivot app first.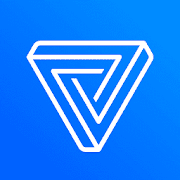 Pivot is a community from China for cryptocurrency investors. Its Chinese version is well operated. We provide cryptocurrency markets, prices and charts in real time of more than 1400 cryptocurrencies and the freshest blockchain news.We aim to help investors communicate more efficiently with each other and with startups in blockchain industry. Pivot has received investment finance from Binance and other famous cryptocurrency funds.
How are you Going to Get Upto 4 Bitcoin Daily From Pivot App:-
Daily, 4 Bitcoins are distributed by the app owners as bonus per day. They do so to encourage users to spread Pivot community. This campaign is called "Daily BTC Bonus". Let me tell you what POWER means in the app. POWER is the certificate of "Daily BTC Bonus" which decides how much BTC Bonus one will get per day from Daily BTC Bonus. Let me give an example. If 10000 POWER is distributed to all users in one day, and a user has 100 POWER, then he will receive 1% of the BTC in the bonus pool of this day. So basically, you need POWER if you want to get BTC. The more POWER you have, the more BTC you'll get.
How To Use Pivot App and Get Bitcoin:-
First of all, open this link in your mobile browser or click here
Click on Log In With Google.
Now, use your Gmail to signup in the app.

Click on Download App to Withdraw. You'll be redirected to playstore. Download and Install the app.
Open app and login with the Google account that you used above.
One the dashboard, click on Pivot icon and after that click on Read and Share For Power.
Open article, scroll down a bit and click on Get Read POWER.
You'll get 200 POWER in your account which you can check from the profile tab in the app.
You can read upto 20 articles one day and get 200 POWER per article. That means, total 4000 POWER. Just Repeat Step 6 and 7 19 times more and you'll have a total of 4000 POWER.
You are now eligible for getting Bitcoin from daily bonus pool.
The more POWER you have, the more Bitcoin you may get. They are offering 10000 POWER per refer. Go to Profile >> Invite. Share your refer code with your friends and family and tell them to install the app. You'll get 10000 POWER per refer.
On the next day, they will distribute 4 Bitcoin. Redeem it in your wallet. You'll get your assured share of Bitcoin according to the POWER that you have. The more POWER you have, the more Bitcoin that you'll get. So, refer more and more friends.
How to Earn More POWER in Pivot App :-
Invite a Friend – For every friend that you invite to register on Pivot, you'll get 10000 POWER per friend.
Read a Post – For every post you read, you'll get 200 POWER. One can get max 4000 POWER a day.
Post you share is read – When a post you shared is read, you'll get 200 POWER as reward.
Invite Bonus – You'll get 10% POWER of the friends that you refer.
Proof :-