PUBG Tricks – Hi Friends, Are you a PUBG Lover so you are at the right place in this blog we will post latest PUBG Tricks to Get extra credits & More free stuff We recently Published about Free Playstore Credits Now Here are Some Working PUBG Tricks.
PUBG Tricks, PUBG UC Tricks, PUBG VPN Tricks & PUBG Thailand Tricks are Posted here. 
PUBG New VPN Trick to Get 1 PARACHUTE TRAIL(GREEN), 2 CLASSIC COUPON SCRAPS, 666 BPS FOR FREE –
1. First of All Connect to Thailand VPN Using Solo VPN or any other VPN
2. Now Go To Event section & Click on Event & Then Showdown to Berlin
3. Once You have done, Collect your Rewards.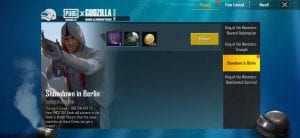 Pre-Register on PUBG Lite & Get Freebies –
Pubg Lite is launching soon and So they are offering freebies. Just Register on Pubg Lite & Get Pubg Freebies in App
1. First of All Visit PUBG Lite Site & Register Here – PUBG Lite
2. Go to the link and click participate login with your pubg id. You will get reward by 11 July to your email.
3. Play the game and achieve more cool freebies.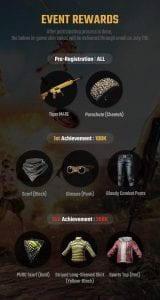 ---
Trick to Get Free Clothe In PUBG
▪️Open Event Section.
▪️Click on Ramadan Sign in Event.
▪️Click on Go on and Click on Todays Reward.
▪️Open Mail Section and Collect Reward.
Proof –
---
Latest Pubg Free Royal pass card trick  –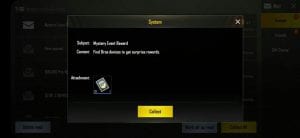 1) Open PUBG MOBILE App AND Choose VIVENDI MAP
2) Now GO TO "COAL MINE"
3) AFTER GOING COAL MINE YOU GUYS WILL SEE THEIR A WHITE COLOUR SMALL HOUSE GO AND ENTER IN THAT HOUSE
4) YOU WILL SEE A COMPUTER IN THAT HOUSE. SO GO NEAR THE COMPUTER AND YOU WILL SEE " START INVESTIGATE" ICON
5) CLICK ON IT AND THEN GO AND SUICIDE YOUR SELF, Yes It's True.
6) You are DONE NOW GO TO Mail Section and You will Get RP Card
---
PUBG Trick To Get Free Parachute and Many More Reward Steps:-
1. Connect to Israel Server Using Express Vpn.
2.Open PUBG.
3.Open Event Section.
4. Click on "PUBG Mobile X Oppo Mena Challenge Cup"
5. Collect Rewards.!
6. Open PUBG with the Same IP for 7 Days More and Get More Rewards!…
---
How to get Free UC in Pubg Mobile
Download Tunnel Bear Click Here
2. Download Google Opinion Rewards Link – Click here
3. Next Step removes all your Google account from your phone.
4. Clear your Play Store Data and Cache.
5. Now open Tunnel Bear and register with an account.
6. In Tunnel Bear Select Country United States and then Connect it.
7. Open Play Store now and create a new email address, make sure you are making new email id.
8. While making account make sure you are selecting Myself instead of your child.
9. Verify with your phone number
10. Once you are inside the Playstore Click on Best of 2018.
11. Once you tap on that scroll a little bit and click on Best Game
12. Once you tap on that You will see Get upto 2$ OFF on PUBG
13. Tap on that and you will get free 2$ in Your PUBG account
14. Now open Google Opinion Rewards
15. In this sign in will get automatically done. Now it will ask Name and Pincode
16. Ok so you can write the name of your choice but for PINCODE use this 11001 and country – United States
17. Now just continue with the same step of opening play store, then Best of 2018, Best game of 2018 and then 2$ off in Pubg. (Can be Done Repeatedly)
18. Now open PUBG Mobile click on UC select one with $0.99 will get a pop up which will say $0 and it will show you have the credit of $2.
19. So you get 60 UC for FREE.
---
Get Free Silver Fragments, 5 Premium Creates, 25 Normal Creates From PUBG
With VPN Connection from Thailand, Thailand & other Countries, You can grab Lot's of Freebies
1. First of All Download Fly VPN From Playstore – Download Now 
2. Now  Connect to Taiwan server.
3. Open PUBG mobile App.
4. Check Message & Click on message Icon
5. Here, You will see 3 notifications, These Notification Contain all the Prizes that are available for you.
6. Now Click on Each Notification & Collect all The Rewards. Done You Have Got Free Silver Fragments, 5 Premium Creates, 25 Normal Creates From PUBG
---
PUBG Trick to Get Free UMP9 Skin – Hello Friends we are back with a new PUBG Trick. Recently People looted Rs.140 Playstore Credits & Now using below trick You can claim Free UMP9 Skin. You just need to connect through VPN & Select Location of Thailand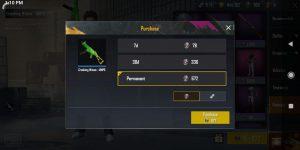 How To Get This PUBG Trick Free UMP9 Gun Skin –
1. First of All Download Solo VPN in Your Android Device.
2. Now Open App & Select Location as Thailand.
3. Now Open PUBG App & Check You will get Free Credits.
4. Redeem Your Credits to Purchase Skin & Done.
---
Video Procedure –
Credits – Sandeep