SBM Magnet Credit Card Review
Hello friends, Most of the time people do not get approval for top credit cards like SBI Credit card or One card credit card because of no credit history or poor credit scores mostly students or those who never had credit cards in the past.
So for this problem, there is a solution to have a Credit card from FD. You can open a FD with the bank and they will issue a credit card against the FD amount generally they offer 90% of the FD amount as a credit limit. Here we have a similar Credit card that gives you a lifetime free credit card and on top of that, you earn 7% interest on the FD amount too.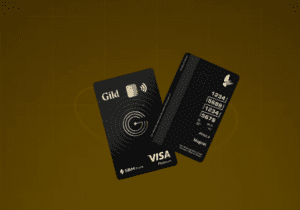 SBM's Magnet Credit card is one such card where you can get an instant credit card by just booking an FD starting from Rs.5000. This card will help you to build a Credit score so that you can later apply for cards without FD. Not only that the top feature of that card is 1% cashback on all eligible transactions. There are probably no other cards which offer 1% cashback on all the transactions which is generated from FD.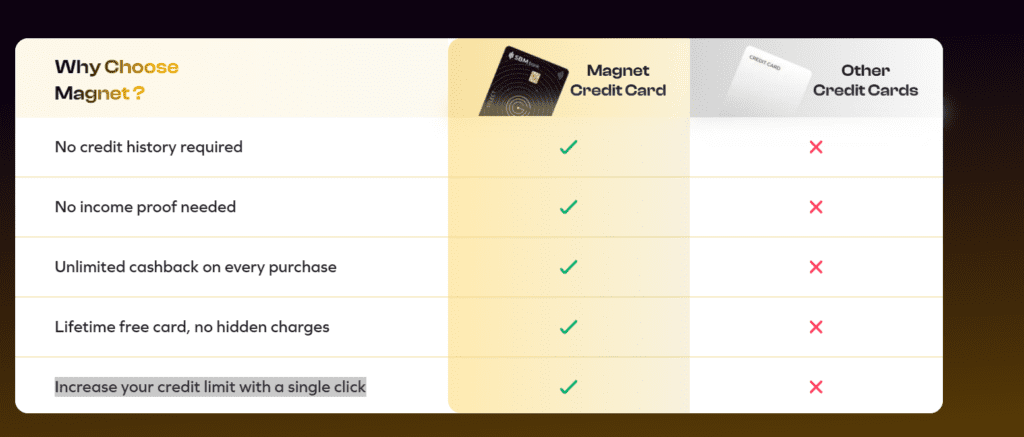 You must apply for this card if you are a student or never had a credit card in the past. Read how you can get this card for free.
SBM Magnet credit card details in a glace
No annual fee
1% cashback on all spends
7% interest on FD
100% approval
No Income Proof
Read Also:
OneCard Metal Card Review: Lifetime Free Credit Card
---
How to Apply for an SBM Magnet Credit Card Online & Get Instant virtual card
1. First of all click on the link below to visit the Magnet Credit card offer page
2. Enter your name and mobile number
3. Download the Magnet app from the Play Store.
4. Now enter your mobile number, and enter your name and email address.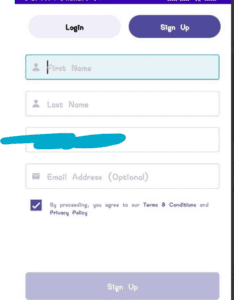 5. Verify details by OTP verification.
6. Next you will get the option to get get card.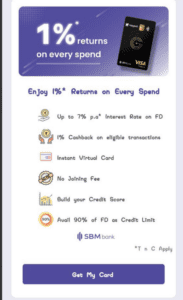 7. click on the get card option and provide all the permissions required.
8. You will see the minimum amount and credit limit of the credit card, that you get.
9. On top of that you will get the maturity amount on FD.
10. Give your consent and proceed next.
11. fill in all the required details and proceed next.
12. on process completion you will get a virtual card.
13. You can start using your card instantly. Pay credit card bills and earn rewards from Cred app too.
---
The SBM Magnet Credit Card is a great option for consumers who are looking for a credit card with no annual fee and a simple rewards program. It offers 1% cash back on all purchases, and it comes with a variety of other benefits, including purchase protection, extended warranty, travel insurance, and rental car insurance.
Eligibility
To be eligible for the SBM Magnet Credit Card, you must be at least 18 years old and have a valid US Social Security number. You must also have a good credit history.
How to Redeem Rewards
You can redeem your rewards for cash back or statement credits. To redeem for cash back, you can log in to your online account or call customer service. To redeem for statement credits, you can log in to your online account or call customer service.
Pros and Cons
Pros
No annual fee
Simple rewards program
Variety of other benefits
Cons
Low rewards rate
High purchase APR
High balance transfer APR
Foreign transaction fee
Watch in Hindi:
To get the most out of the SBM Magnet Credit Card, follow these tips: Pay your bill on time each month to avoid incurring high interest charges Use the card to pay for all of your purchases to earn 1% cash back Take advantage of the other benefits, such as purchase protection, extended warranty, travel insurance, and rental car insurance Be aware of the low rewards rate and high purchase and balance transfer APRs and avoid carrying a balance on your card if possible