Student Loan Refinancing: What Is It?
Refinancing student loans is the method of obtaining a new loan to replace any or all of your student loans. It is done to combine the loans into one monthly payment and to minimize the interest rate. Refinancing will help you save a lot of money and end up paying off your loans faster if you qualify for a good deal.
Also Read: ZestMoney – NO Cost EMI For Students
What Are Things To Consider Before Refinancing Student Loans?
When you've been burdened with debt, refinancing may be a lifesaver but it can also worsen the situation. Here are some crucial steps to follow before you refinance your student loans.
Checking Credit Reports And Credit Scores
For you to refinance student loans you will need to request for refinancing with a lender and be approved for it. They'll take the following factors into consideration:
A steady source of income
Steady job
Debt to income ratio
Credit history and scores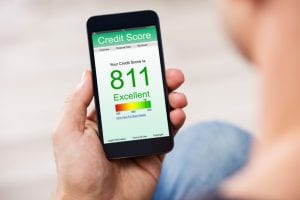 It is smart to check your credit report before applying, to ensure there are no negative marks. If you happen to see something that you think is incorrect on your document, you should have it checked with every credit bureau.
Also, review your credit score. To apply with most lenders, you should have a FICO score of at least 650 but a 700 or more will provide you the best deals.
Choosing The Loans You Wish To Refinance
There's not much value to refinancing if the interest rate is still small. You don't need to refinance any of your student loans though.
For instance, when you have two loans at an interest rate of 7 percent and one with an interest rate of 3 percent, holding the loan with the interest rate of 3 percent may make sense but be sure to refinance the other two. You may refinance your private loans as well, and retain your federal loans.
Many borrowers are refinancing student loans at variable rates of up to 2.5%. Note this is at the lower end of the interest rate spectrum, and only the most creditworthy lenders can apply.
Checking Benefits With Multiple Lenders
There's an explanation that the overwhelming majority of student debt (approximately $1.4 trillion) is still in the form of federal student loans. Broadly speaking, federal government student loans are easier to apply for and provide more robust guarantees and incentives for repayment. Including:
Reimbursement programs powered by wages that can reduce your monthly payments to as little as 10 percent of your total discretionary income.
Loan forgiveness under such revenue-driven repayment arrangements after 20 to 25 years of timely payments.
Forbearance and deferment choices may enable you to avoid making payments temporarily in the event of financial hardship.
Public service loan forgiveness for lenders employed in qualifying public sector occupations.
If you happen to refinance your federal student loans through a private lender, most of those options will no longer be open to you. Although some lenders provide deferment and versatile repayment options, they aren't as generous as federal programs. There are presently no officially approved private student loan repayment services.
Comparing The Rates Of Multiple Lenders
When you've decided that you're able to refinance student loans, search around for the best levels of personal loans. While it is vital to get the lowest interest rate possible, you may also want to understand other terms such as if the interest is variable or fixed, what all the repayment options are, if they provide alternatives for people with financial difficulty and how their customer service is.
Think about the time for repayment. To save money on interest, you need to get your loans paid off in a shorter time period. For instance, if you have eight years left on your repayment program and want to refinance with a 10-year repayment plan at a slightly lower interest rate, you would possibly end up paying more than you will with your current loans.
Eventually, refinancing can be an effective tool for rapidly reducing student loan debt but don't immediately presume that you're saving money.
Increase Your Chances Of Approval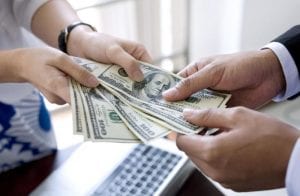 There are some steps you can take to increase your odds of not only being accepted but getting a good offer for refinancing.
Improve Your Credit Scores
There are no easy remedies for bad credit, but if you are on the verge of qualifying, paying off a balance or seeking an increase in credit limits can help. Negative things can fall off your credit report after seven years, and once the seven-year mark passes, you can wait until it goes through to apply for refinancing.
Landing A Job
Have stable work and healthy earnings. The history of jobs is an important factor in deciding whether you qualify for refinancing or not. Focus on this first, if you don't have steady jobs. You may want to consider applying with a cosigner if you have a steady job but a low salary.
Paying Off Debts
Once you apply for refinancing, if you are able to pay off your credit card balance in the immediate future, that will help you out. It would also lower your debt to credit ratio, and you can see an increase in your credit score right away.