Should you wish to participate in an online lottery, you should learn where and how to buy lottery tickets. In this article, we will discuss online lottery and how you can find the best lottery tickets around the world.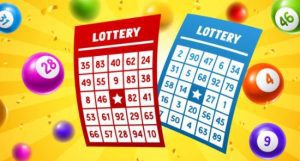 If you think that finding the best lottery ticket is difficult, you are wrong. In fact, it is easier than you ever think. We will help you find the best lottery ticket regardless of your location. A quick search online will give you tons of information on different places where you can buy lottery tickets online. In addition, they offer exciting lotteries from different parts of the world.
Also Check :
How to purchase lottery tickets online? 
Visit a site that sells lottery tickets.
Create an account.

Buy tickets from your chosen lottery.
Is it legal to purchase lottery tickets from online sources?
Generally, buying lottery tickets online is allowed, but there could be some restrictions depending on your local laws. The thing is many lotteries allow people from different parts of the world to participate in lottery events such as MegaMillions, US Powerball, EuroJackpot, Euromillions, Oz Lotto, Powerball Australia, El Gordo, SuperEnaLotto, Australian Monday, Wednesday, and Saturday Lotto, Bonoloto, La Primitiva, and Loteria Nacional.
Ways to purchase lottery tickets online 
Buy from lottery operators
Buy from online lottery agents
What is the best lottery to play?
With many lotteries to take part in, it could be confusing to find the best one. When narrowing down your choice, you have to choose the one that offers the best cost-benefit ratio. Many think that the one that offers the biggest jackpot is the best, but it isn't always the case. Well, partly yes, but there are other factors to consider such as:
Odds of winning the prize and jackpot
Payout type (lump sum or annuity)
The best lottery to play at will depend on your purpose of playing the lottery. Should you wish to win big, choose the lottery that offers big jackpots. On the other hand, if your budget is limited, you are better off playing in small lotteries.
Online lottery agents
If you live in another place and want to participate in lottery events, you can do so through online lottery agents. These agents purchase tickets on your behalf and will offer the ticket to you for an added fee. You will be the one to choose the lottery and pay for tickets. The online lottery agent will buy the ticket under your name and send you a scanned copy of the purchased ticket. Some will give you a copy of the receipt. If luck is on your side and you win, the lottery agent will notify you, and the money will be deposited directly in your account.
How much is the cost of lottery tickets online?
Online lottery tickets cost a bit more regardless of whether you buy from a lottery operator or an online agent. Some lottery agents charge a convenience fee while others don't, but they will take a part from your winnings (commission fee), which could range between 3% and 10%.
Is there a restriction on the number of lottery tickets you can buy at a time?
The majority of online lottery sites do not set a number of tickets you can purchase for a draw. However, there is a limit to the number of tickets you can buy in a batch, but the thing is, you can get as many batches as you can. Some online lottery sites have systematic forms. However, before you purchase a lottery ticket, make sure you check the site's license. Always ask for proof of legitimacy as a highly reputable lottery site will display proof of legal status along with security and safety measures.
What about a lottery syndicate? 
Don't you know that there is such a thing as a lottery syndicate? However, you can't find a lottery syndicate at official lottery operator sites. Should you wish to avail lottery syndicate, you can find them in many lottery agents. How does the lottery syndicate work? It works by pooling multiple players' money to purchase a large batch of lottery tickets. The winning will be divided among the players depending on the amount shared by the player.
The purpose of a lottery syndicate is to give players the chance to win big without spending so much money from buying tickets. However, the lottery syndicate has some downfalls and one of which is you need to share the pot money with other players. If the jackpot prize is huge, you can still get millions. However, if the pot prize is small, it will be further reduced to a smaller amount. So, if you are someone who does not mind sharing the winning with other people, a lottery syndicate is a great way to buy more tickets.