Vova App – Hello Readers, we are back with new Freebie Offer from Vova App. Vova is offering freebies for signup on the App. You can buy Earphones/Watches/USB chords etc for absolutely free.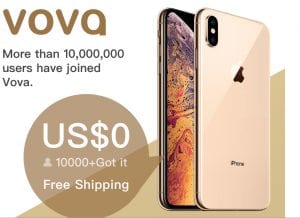 To get Freebies, You don't need to refer anyone else. You just need to signup & you will get 20 Diamond that you can use to buy products from Vova App.S Let's see how it works.
Now You can pay Using UPI & Netbanking Also. Vova is now Offering Paypal Cash for minimum 5 freebies 
How To Get Free Paypal Cash From Vova App –
1. Download Vova App From here –Click here.
2. Now Signup on the App (N verification required)
Now click on 0£ (freebies) banner and You will see 40 Diamond in your account.
3. Now You will get upto Free 5 Diamond. You can Redeem for Paypal with these freebies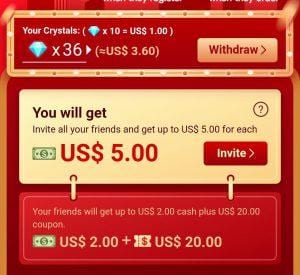 4. Scroll Down & you will Find 10 Diamond Products. You can select any of the product which you want to get free.
5. Now Place the Order for the product. or redeem for Paypal Cash
6. To pay The amount select Paypal as payment option & pay Using any physical debit card or virtual card like TMW, Myairtel, Mobikwik Card or DBS & Confirm your order. You don't need to login to Paypal also
You can Pay using Netbanking & UPI Also
7. Once You place the order. Your order will be Shipped within 15-45 Days.
Answers of Some Common Problem –
No Internet Banking or UPI Option?
Answer – This option is enabled in the latest version of the Vova App, Make sure you have changed your currency to INR from Profile>>Settings

I don't have Pan Number?
Answer – If you don't have Pan number or pan card, you can use any Number in format AMNPGXXXX(Y) where X is any digit from 0-9 & Y is any alphabet from A-Z

Can't Place order — There is too many people error?
This happens when you try to login with multiple ids in the same device so change your device every time.
Proof –