Growfitter Tips and Tricks Quiz
Growfitter – Complete Yoga Day Quiz & Get ₹500 Free Shopping
Growfitter National Sports Quiz & Answer: Hello guys, I hope that you are enjoying the money-saving offers and loot deals on our channel. There is another free sample loot in India from a very popular health and Fitness app – "Growfitter". If you remember Growfitter provides free rewards for walking, working out, etc. We have already published about growfitter Refer and earn in the Past.
Now here is your chance to earn Rs/500 worth shopping by just completing a simple quiz of which answers we have added below.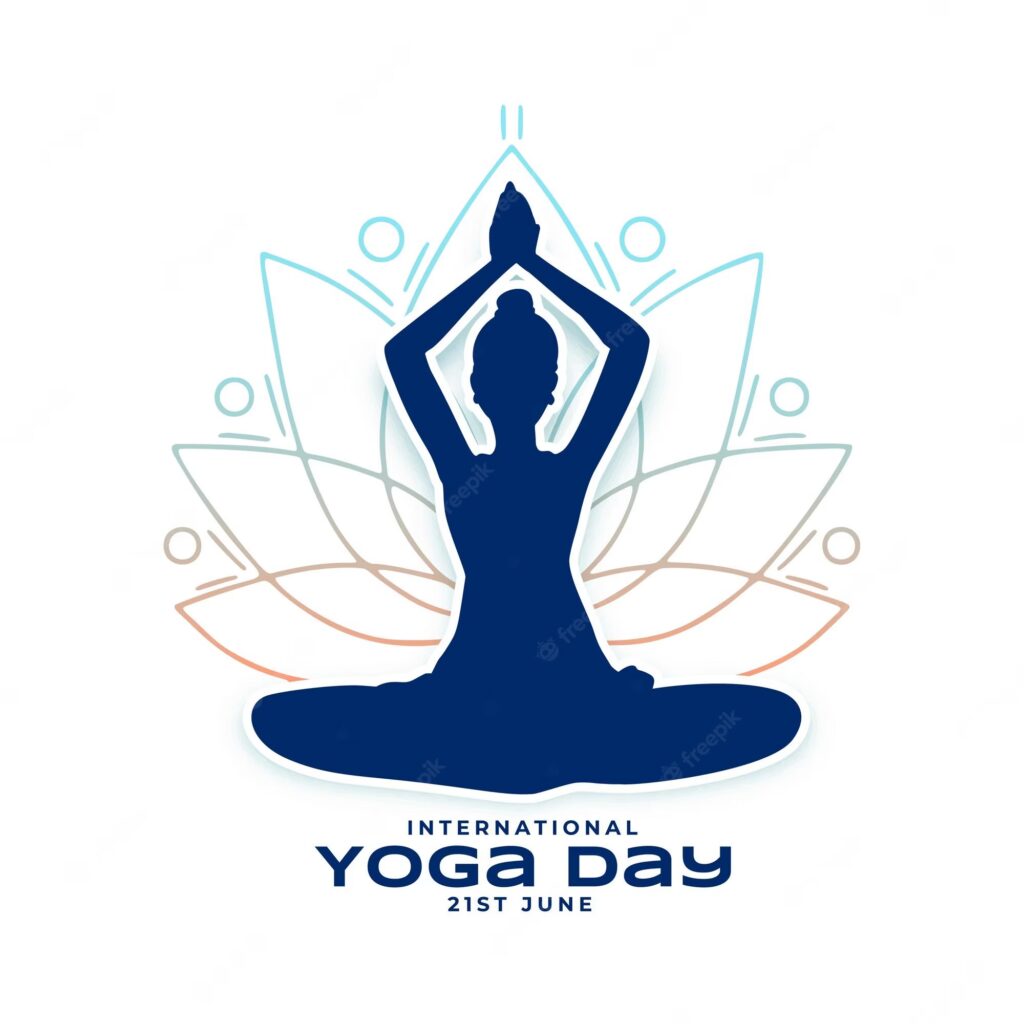 In the quiz, there will be 10 questions and you have 15 seconds to attempt each question. You must have to attempt all the questions with the correct answer to win the assured vouchers.
How to Join Growfitter International Yoga Day Quiz
1.First of all, you have to download Growfitter App or login into your existing account.
2. Now, go to the Challenge section.
3. Now, you see The International Yoga Day Quiz challenge. This Quiz is available till 30th August.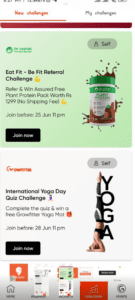 4. Now, Tap on the Join Now button.
5. There will be 10 questions below and you have to answer them to win the reward.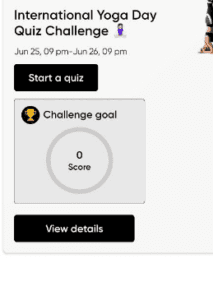 Question &Answer-
| | |
| --- | --- |
| Growfitter International Yoga Day Quiz | Answer |
| 1. Yoga originated from which country? | India |
| 3. Doing Yoga every day is good for your overall well being | 2. In which year the first International Day of Yoga celebrated? |
| 6. When it comes to controlling breathing, what is the name of the technique? | True |
| 4. Which Yoga asana is also known as the 'Tree Pose'? | Vrikshasana |
| 5. In Surya Namaskara, how many steps are involved? | 12 |
| 6. When it comes to controlling breathing, what is the name of technique? | Pranayama |
| 7. From which language is the word 'Yoga' derived? | Sanskrit |
| 8. What are the benefits of yoga? | All of the above |
| 9. Yoga is best described by which of these phrases? | A spiritual discipline |
| 10. The mountain pose is known as which yoga asana? | Tadasana |
6. Solve all the Quiz with correct answers on time and the result is 10/10
7. After that, go to the challenge page and tap on redeem button.
8. Now, you will get a free coupon code of Rs. 500
9. After that, go to the Growfitter store page.
10. Now, select the products from low to high prices.
11. Applied the received coupon code of Rs. 500.
12. There is no shipping charge.
13. Complete the order by filling in the details like Name, Address, Email address, etc.
Enjoy your free Gift soon.