Cred Store Offers
Hello Friends, This is the best time to start using Cred, Cred is now offering more Cashback offers. Recently Cred has offered free Rs.250 WazirX tokens and now you can order free Popcorns From Cred. This offer is available for a limited time as the products start from Rs.49 only.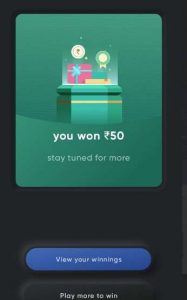 You get up to ₹10,000 cashback on your first order and most users are getting rs.100 something. follow the below steps and get it for free.
If you are not aware then I must tell you Cred app is offering Rs.500 on Signup and Rs.500 Referral. [ Read more about Cred Referral offer ] You can also earn Free coins on every credit card bill payment. You can get Free Credit Card instantly online with Onecard and SBI Card
How To Place First order on Cred and Claim upto ₹10,000 Cashback
1. First of all download the Cred app if you have not downloaded the Cred app yet. [ Cred app is for only credit cardholders.
Download Cred App & Get Rs.500
2. Now you can complete the signup and I am assuming you have done all the steps.
3. Now Visit the Club section from the app.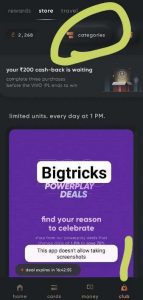 4. Now, click on the store from the top.
5. From here you can purchase anything with Cred coins and pay the remaining amount using a Credit card.
6. We have a suggestion for you You can buy a Microwave Popcorn combo pack of 2 for free.
7. Click on a category, now open gourmet foods.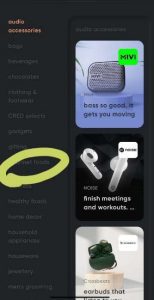 8. You can see an option for Microwave Popcorn at Rs.625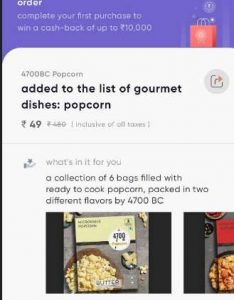 9. Pick it and you can use 1000 coins and pay Rs.49 only. Pay with a Credit card.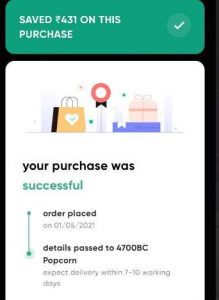 10. Now Once you pay Rs.49 using a credit card, you will get one claim card which can give you upto Rs.10,000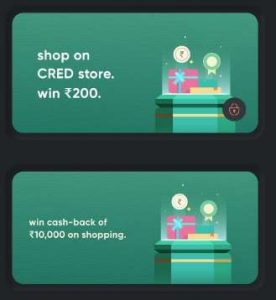 11. Minimum Rs.50 will be there for you on the claim card.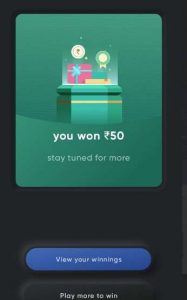 12. So, You have ordered 2 pack of popcorns for free.
Place 3 Orders & Earn Another Rs.200 Cashback
You can place 3 orders during IPL and earn a flat cashback of Rs. 200 from Cred.