Google Launched two new Smartphone of Pixel range and this outdated Google Nexus.Pixel is almost same as compared to nexus except Looks, Camera quality and Google Assistant well former two are hardware upgrades but later is a Software upgrade.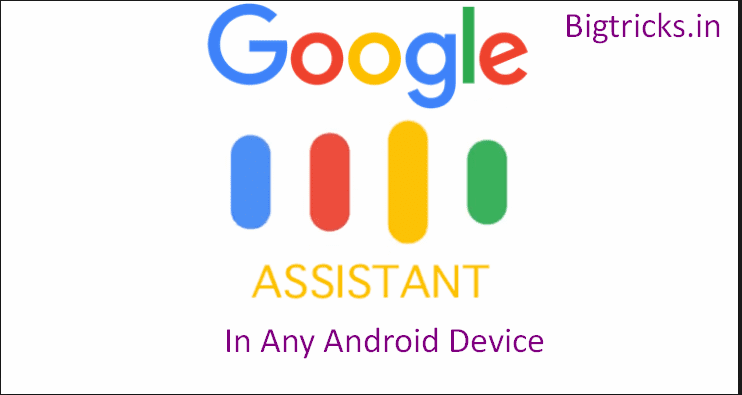 Google Assistant is an intelligent personal assistant developed by Google and announced at Google I/O in May 2016. Unlike Google Now, it can engage in two-way conversations
Some mobile companies like moto G has launched Google assistant for their versions but still this is not officialy launched for all devices But you are here that means there will be some solution to install google assistant in any device running on Nougat 7.0. so yeah we have solution to install google assistant in any device that is given below . we have also uploaded article to use Google assistant in Android without root .there is image of Google assistant extracted from Pixel device that can make your device assistant enable so follow the steps and in the end you will be able to use it in your device .
Points to be Noted :-
You will need preinstalled CWM/TWRP recovery in your device
Any Smartphone with Android 7.0 Installed ( You can use custom roms also)
How to Enable Google Assistant in Any Android Device running on Nougat 7.0 :-
First Download the GoogleAssistantBuildProp.zip and GoogleAssistantVelvet.zip files and move to your smartphone's SD card.
Turn off your phone and boot into Recovery mode by pressing and holding( Volume Down+Power on Key )or (Power on + Volume down + Volume up).
Now Recovery mode will be opened ,tap  Wipe and clean the cache of the device (clean only the cache, do not factory reset or it will delete all the personal data).
now Tap to Install and Find the both Zips you have downloaded , Select them . you can add more than one file using "Add more zips".
Now Install the zips and wait until it completes .
After installation completes it will asks to Reboot your device , Tap on that
On the first boot, you will get the Google Assistant setup screen, and you need to fill in some details to use the Google Assistant.
You may need to provide permission in some case.
That'sit you have successfully installed Google assistant in your Android .
Whenever you want to use google assistant just hold your home button or Say "Ok Google".you can use This  in Many ways .