What is Ethereum? How to Invest inBEthereum in India? What is the Price of 1 Ethereum [ETH], Is it too late to invest in Ethereum?
Hello, Guys, I am Sonu and I Will answer all the questions above.All of You might be Familiar with Bitcoins.Bitcoin was launched with Rs.20 for each and Now it's price is Rs.11 lakh and Still increasing.Those who invested in Bitcoins are Now a Rich man but many of you might not invest in BTH, right? and Now you are Regrating For This? So Don't be sad Guys. Here is Another cryptocurrency named Ethereum.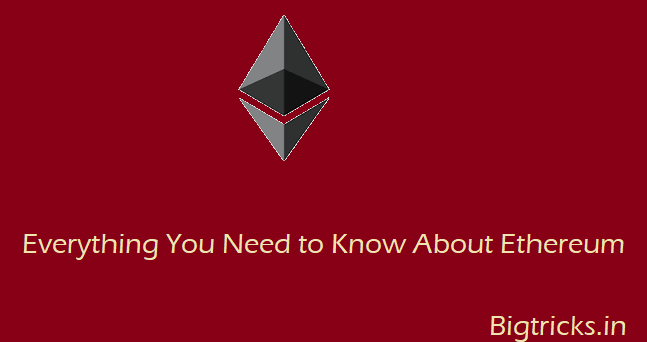 1.What is Ethereum [Ether]
Ethereum, on the other hand, was designed to facilitate software processing using a token system called Ether. That Ether has become more valuable as a result of people becoming interested in the technology. That Ether is what people want to invest in.Ethereum [ETH] is the Second Most popular cryptocurrency in the World launched on 30 July 2015.The initial price of 1ETH was 10 Rs. and Now the Current Eth Price as On 5/1/2018 is 1 ETH= Rs.72000 [980$] and the price is increasing every day.Last month The price of ETH Was just Rs.19000 so You can see the Growth in Just 1 Month is 5 times.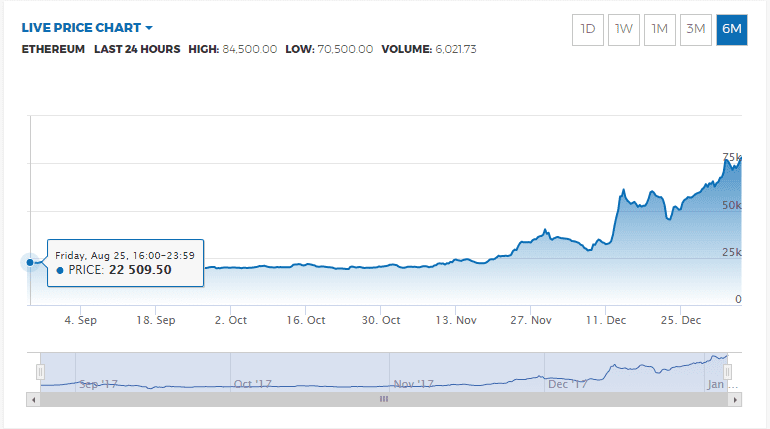 The price of ETH is Expected to increase in future so this is not a bad idea to invest in ETH.
2.Ethereum in India:
In India, There are Some Websites Which Provide Investment and Trading for Ether.You can Buy or sell Ether using these sites.In India, there are Strict Government Policies If You want to open a Trading account Or online Wallet you have to Submit the KYC details means You must be 18 and You have to Submit Your Ahaar Card Number,PAN Card number, and a bank Proof.Once These details are get verified your account will be opened and you can start Trading
you are interested to invest in This Digital Currency.First of all, You will need a Digital Wallet to Store Ether and a Trading website to Buy/Sell Ethers.There are a lot of wallets for Storing Ether but Especially in India Koinex and Ethx are a recently launched website they Provide to Store Eth in Wallets as well Trading, You can Read More about below Topics.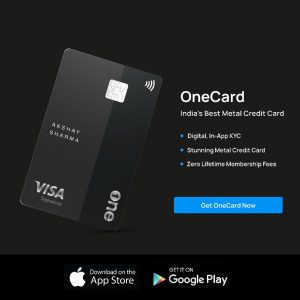 Koinex Provide Online Wallet For ETH, BTh and Some other Currencies.this is the only Site Which Supports all kind of Currency on a Single Platform.Once You Open the Account You can Start Trading(Buy /Sell) and Be Investing in other Currencies.You can read more about Koinex From here.(soon).Koinex is Offering Rs.50 On First Purchase if You Sign up from here.
You can Trade Once you done Kyc. Approval time May be Longer due to High amount of Signup requests
Unlike Koinex Ethx completely deals with Ether.Ethx is another website to Store Ether and Trading.You can Buy or sell Ethers only from this site.There is Refer & Earn too in Which ETHX is Offering Rs.100 on Sign up & Rs.500 per Referral.You can Read more About ETHX from here(soon).You will get Rs.200 Worth Ether on Signup if You register from here
You can Trade Once you done Kyc. Approval time May be Longer due to High amount of Signup requests
3.Is it Too Late to invest in Ether?
this question is Obvious because we can see that Bitcoin has crossed to 10,000$ and now it's too late to invest in Bitcoins but Ether is still in range.the Price of 1 ETH is 980$ which is high but you can expect more growth in ETh in Upcoming days.I would recommend to Buy ether from ETHX or Koinex now and later you can see the Growth in Your investment.
One More Thing…
ups and downs in future can't be predicted in currencies, these are all expectations.The Price of ETH might get down or might up nothing can be predicted so don't blame us for any loss (There is 1% chance that you get the loss).You can invest a little amount in starting but I suggest not to delay because day by day prices are increasing.
If You have Any query regarding Ethereum or any currency please Comment below and i will be happy to answer your all queries.if you liked this article please share with your friends.