Contact Lenses For Free
Free Contact Lenses, Contact Lens For Free, Freebie Contact Lenses  – Hello Friends, Today there is big Freebie Where You Can Order contact lenses Worth Rs.499 for Free, No delivery charges or no any charges need to pay. You can order contact lenses for free. There is also one Freebie there which is free Zandu Striveda supplements for woman
Just fill the form with your basic details like your eye power of current glasses and Address. the lenses will be delivered to you in 15 days or so.
About Bausch & Lomb Rubber Contact Lenses –
A soft contact lens is a hydrophilic (water-loving) disc that floats on your cornea, the central coloured portion of your eye. Like prescription glasses, a contact lens is specifically shaped to focus light into the retina of your eye to create a sharp, clear image. But unlike glasses which you can see over, under or sideways, compromising your peripheral vision, contact lenses cover your cornea, correcting your entire field of vision.
How To Order Free Contact Lenses From Bausch & Lomb –
1. First of All, visit below link to order Free Contact Lenses
2. Enter your name, email and other basic details.
3. click on next and enter your current Glasses powers.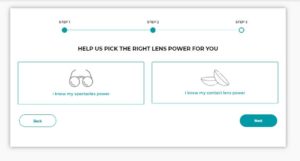 4. Now finally, add your shipping address and confirm the free trial order.
5. Done, now wait for the delivery. you will get it delivered in 15 days.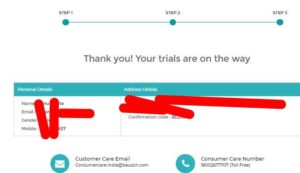 ---