Google Pay Rangoli Fest Offer: I hope you are enjoying free cashback from Other Gpay Games like Gpay Tez Shots where people earn flat Rs.500 cashback last week and it's still running to earn Rs.650 cashback and a lot more.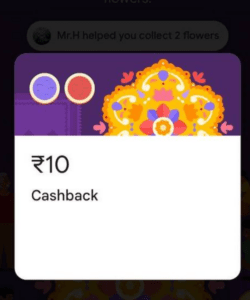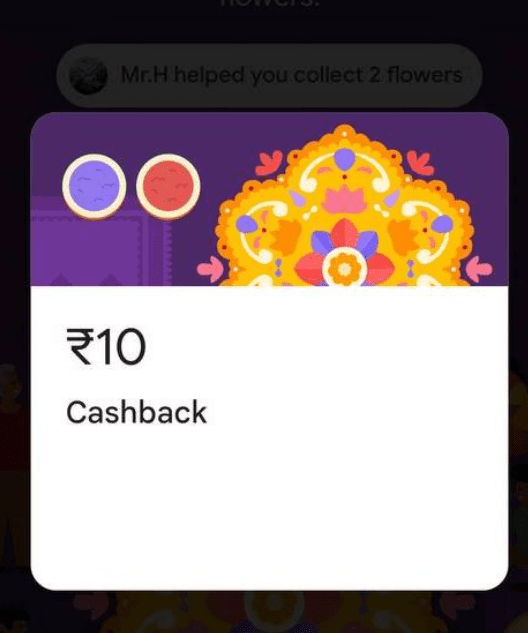 Now Google Pay Rangoli Fest is also live where you can earn Rs.100 cashback, I guess this would ring a bell about Google Pay Rangoli Fest 2020, It was a good loot. Now here is your chance to earn up to Rs.100 by sharing flowers with your friends.
If You don't have friends to share join our Telegram Group for Exchanging Google Pay Flowers. Link added below and for more tricks join our telegram channel
Google Pay is celebrating the festive season with a new offer called the Rangoli Fest Offer. This offer allows users to collect flowers and claim cashback rewards up to ₹100 . The offer is available from November 1, 2023 to November 15, 2023.
To participate in the offer, users need to follow these steps:
Google Play Rangoli Fest: How To Collect Flowers or Exchange with Friends
1. Open the Google Pay app and tap on the "Festival City" banner on the home screen.
2. Tap on the "Rangoli" tab.
3. Tap on the "Start Collecting Flowers" button.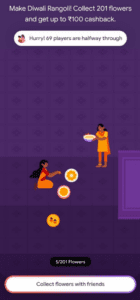 3. Users can collect flowers by completing various tasks, such as making payments, sending money, and recharging their mobile phones.
4. Once a user has collected 201 flowers, they can claim a cashback reward of ₹100.
5. You can exchange flowers with other users using the comment section or join our telegram group
5. Each friend who joins the offer will give the user 5 additional flowers.
---
Other Ways to Collect Flowers for Google Pay Rangoli Fest
The Google Pay Rangoli Fest Offer is a great way to earn cashback rewards and celebrate the festive season. Here are some tips for maximizing your cashback rewards:
Make payments and send money using Google Pay as much as possible.
Recharge your mobile phone using Google Pay.
Invite your friends to participate in the offer.
Terms and Conditions:
The offer is valid for a limited time only and is subject to availability.
Google reserves the right to modify or cancel the offer at any time without notice.
The offer is not valid for Google employees or their families.
The offer cannot be combined with any other Google Pay offer.
Google is not responsible for any technical errors that may prevent you from participating in the offer.