Looking for Google Card in Gpay Gully Cricket Game and Not yet getting it, You just need this rare card to complete your grid and win up to Rs.201 cashback from Gpay, If you are not aware we are here talking about the Gpay Gully cricket offer where you can collect cards and complete the grid to earn up to Rs.201 cashback from Gpay.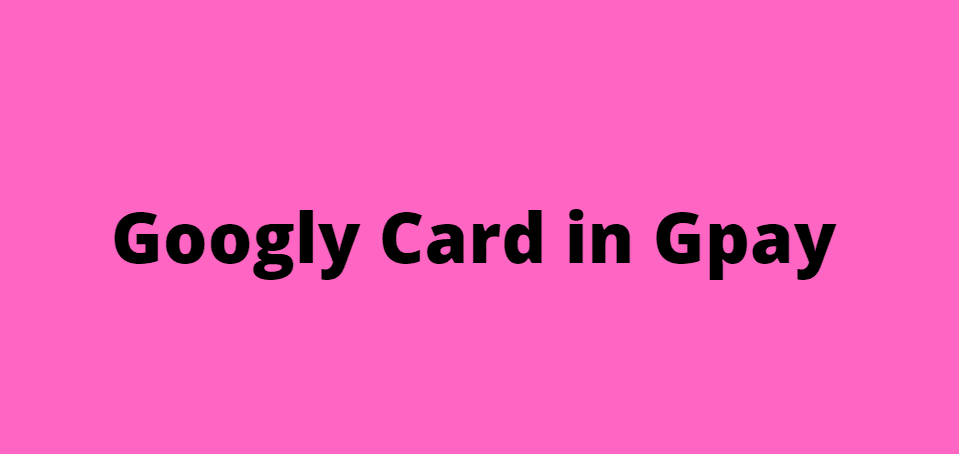 You can follow the below methods to collect rare cards from Google Pay. Many users are earning up to ₹201 cashback on completing the tasks.
How To Collect Google Pay Gully Cricket Cards
You can collect Google Pay Gully Cricket cards by doing the following Tasks & Earn Rewards
Sharing cards with Your Friends & ask for cards for the Tickets
Recharge or Bill Payments using Google Pay [ Rs.100 Or More ]
Making Payment to Google Pay Merchants Outlets
Paying Through Google Pay on its Online Merchants Like Cred
Purchase Play Store recharge codes on Google Pay or pay via UPI on Google Play
Do a bank transfer on Google Pay| USe P2P Transfers
Latest Method From Users
Recently One more Way to Get a Googly card & Another Rare card trick is discovered by our Group members where You can scan a QR of any Gpay merchant of google pay and can claim to get the rare cards, Till now we have received around 100s of google pay Gully Cricket Completion Screenshots and You can be the One. So keep Following our Tricks
---
What is Gpay Gully Cricket Game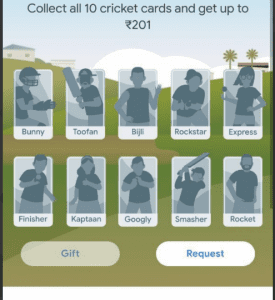 You can collect the 10 Gpay cricket cards and earn cashback from Gpay, There are 10 cricket cards and you can easily collect these cards by just making payments, Recharge bill payments or some other transactions with Gpay. We also do giveaways in our telegram channel
---
Collect all the Gpay Rare cards for Your Gpay by just joining our telegram channel. You can join by just clicking on the below link. We have helped 100+ users to collect all the rare cards like rocket and google cards.