NiyoX Savings Account Online | NiyoX Online Account Steps | NiyoX Cashback Offers
Hello People, Today we are here with a good guide or must have an online account for you. You can open the NiyoX account online in just 2-3 minutes without any document upload which works in UPI apps just like we previously posted about Kotak811 Online Account, Indusind Savings Account, Axis Asap account.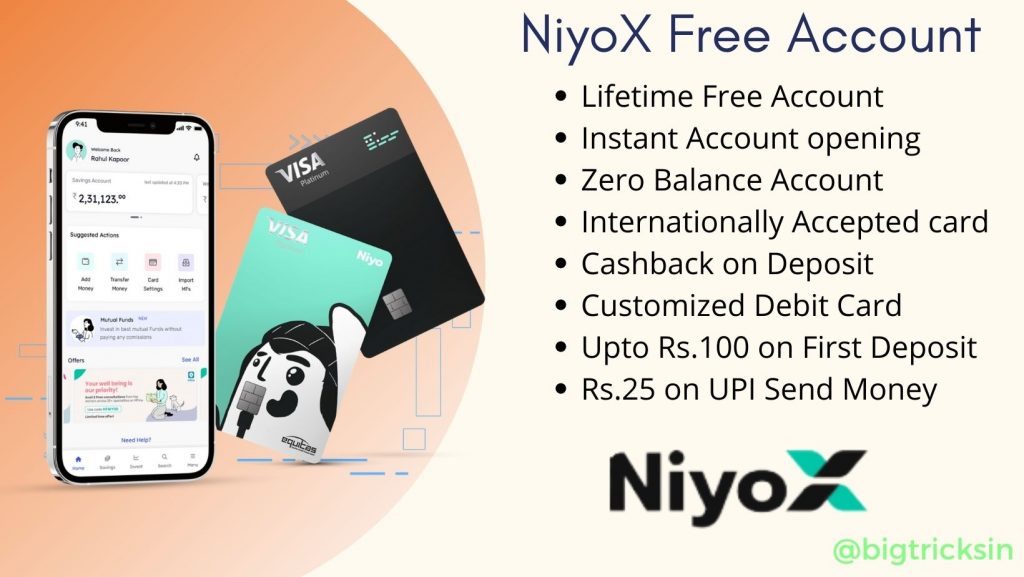 NiyoX is from Equitas which is a trusted brand to have savings online, NiyoX provides free online savings account with tons of AI latest features. You can keep track of all the transactions free of cost.

Before 30th June 2021, There are no charges of NiyoX Card so get your card as soon as possible. As with other banks, the charges of the debit card is free for 1 year, post that it's a minimum of Rs.150.
Features of NiyoX Savings Account
Zero balance savings account
7% Interest* p.a. on your Savings
Free Visa Platinum Card

Cashback Offers on Deposit
Free Forever
Works with UPI apps like Gpay, Amazon pay UPI, Phonepe UPI
---
Requirements to Open NiyoX Savings Account
Aadhar Card Linked Mobile Number With OTP
Aadhar Card Number
PAN Card Number
NiyoX Account Cashback Offers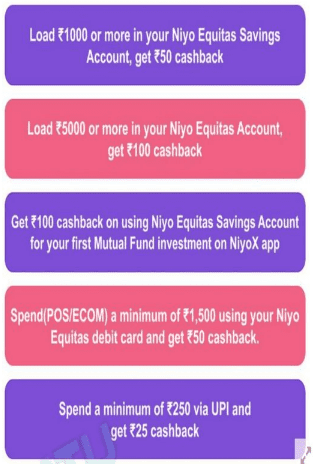 How To Open NiyoX Savings Account Online
Get Lifetime Free Metal Credit Card – Click here |
1. First of all click on below link and Visit NiyoX Account Opening Page
2. Now, Once you are there, Click on Open Account Button.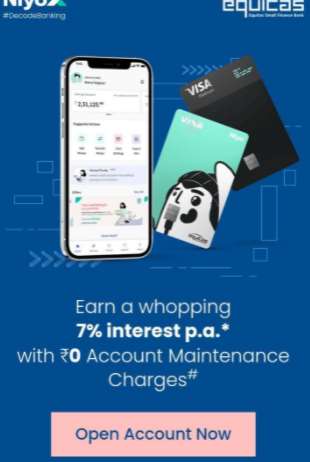 3. Now, Put Your Adhaar linked Mobile Number and verify it using OTP.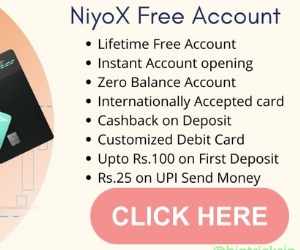 4. Enter your email or Login with Gmail.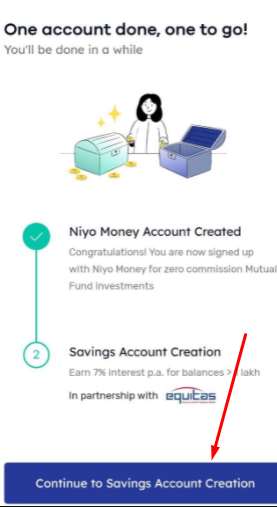 5. Accept Terms & Conditions
6. Submit Your PAN Number. If you don't have PAN then get Your PAN Online
7. Submit Your Adhaar Number.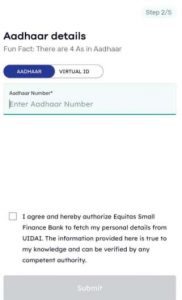 8. Now Enter Details like, your name, address and other basic details.
9. Enter Date of birth, Profession details and Martial Status.
10. Put our nominee details, if you want or Skip it.
11. Your account on NiyoX is ready to operate.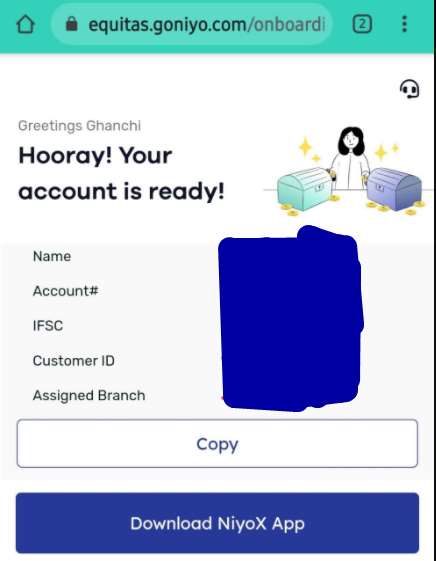 12. You can download NiyoX app and start exploring.
13. You will get instant Visa card, you can edit if you want.
---