Hello Friends, We are back with a new Airdrop offer and this is instant Airdrop, You don't need to wait for rewards. Huobi is offering free 40 DOGE coins for everyone, you just need to signup and perform the Buy-sell task and you will get instant 40 Doge worth Rs.800.
To take Participate in this Airdrop, You will need to signup and complete KYC with a trade of 2000USDT [ which is very easy with the below steps ]. You can follow the guide and earn free DOGE which you can later withdraw to the bank.
You can try Indian crypto exchanges like Coinswitch, Coindcx, WazirX etc.
Huobi Miner Offer – Assured $5-14 SHIB / DOGE Daily Upto 30 Days
Huobi is offering free Mining of different Crypto currencies. You can earn free crypto by just completing small tasks like visiting a page and spinning the wheel. You don't KYC to participate but KYC for withdrawal. This offer is for all old and new users. Follow the steps.
1. First of all click on the below link to download the Huobi app and signup using the below procedure.
2. Now on the home screen you will see Magic miner option.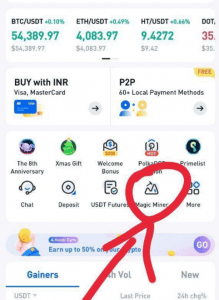 3. Now you will need to spin the wheel for miner validity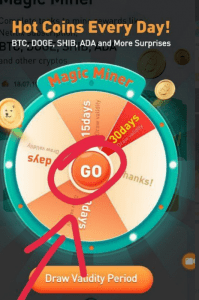 4. Suppose Spinner gives you 30 Days that means you will earn free Crypto for the next 30 days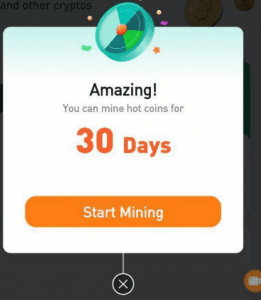 5. Now you will get a list of tasks that you can complete to earn more mining. You just need to complete small asks and you will earn free cypto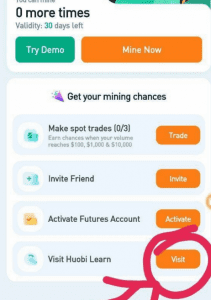 6. Click on Mine now button to get the crypto rewards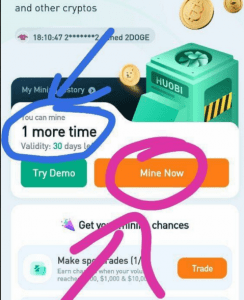 7. Continue this process for the days you get in the spin and earn daily rewards up to 30 days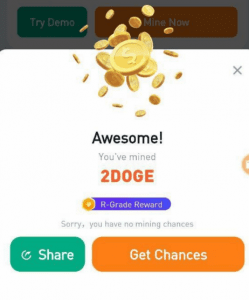 8. The crypto will be credited instantly to your Spot account that you can withdraw.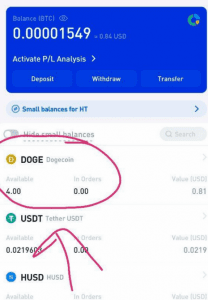 How To Get Free Rs.800 Worth Doge from Huobi app
1. FIrst of all click on the below link to signup on the Huobi website.
2. Choose Country and email address. Verify it using OTP.
3. Now you will be asked to download the app. click on the banner to download Huobi app.
4. Login with the same credentials in the app and move to your profile section.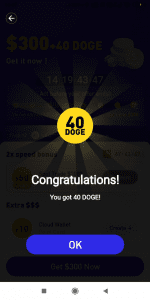 5. Here, You need to complete your KYC verification by uploading Adhaar and your Face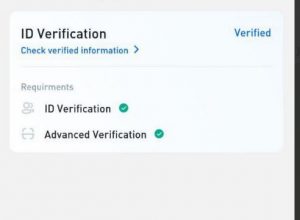 6. It will be verified instantly. You can now make the transaction.

7. Before that You will see a gift icon with 40 DOGE claim options,
8. Now You need to do 2000$ worth of transactions to claim the Airdrop which goes like this.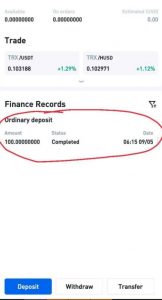 9. Deposit 100 TRX from any Wallet like WazirX, Coinswitch, CoinDCX. [ Please note a minimum of 5USDT transactions are allowed in exchange So Buy TRON of Rs.300-500 in WazirX or Any other wallet then transfer to Huobi wallet trx address]

10. Send TRX to your Huobi wallet address [ Send Minimum 20 TRX or more ]
11. Now sell your TRX to USDT/ TRX Pair and the buy again and then sell again, keep continue until the volume reaches 2000$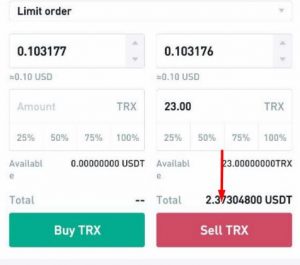 12. You can check the live trading volume from the gift icon on the top.
13. once the trade volume is completed the DOGE rewards will be unlocked.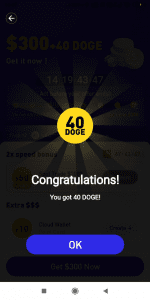 14. You can now unlock 40 DOGE instantly and that will be credited to your wallet.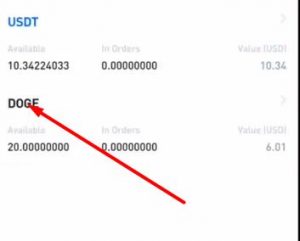 15. Simply convert DOGE to TRX and withdraw all to WazirX or COINDCX wallet.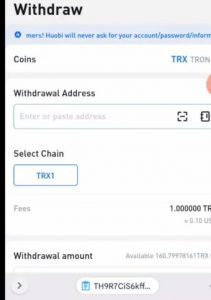 16. You have successfully earned free 40 DOGE, [ there will be some small charges ]
---
Terms & Conditions :
Once the promotion starts, users should open the airdrop function (can participate via mobile app only), then complete the airdrop task to claim the corresponding reward.
This promotion is limited to non-Chinese citizens due to local regulations.
To claim the corresponding airdrop reward, the inviter and the invitee should complete the airdrop task and pass the ID verification process (sub-accounts cannot participate in this promotion)
The following trading pairs will not be counted as part of total trading volumes under this promotion: USDC/USDT, PAX/USDT, USDC/HUSD, USDT/HUSD, TUSD/HUSD, PAX/HUSD, DAI/USDT, DAI/HUSD
If you invite your friends and claim your referral rewards via this page, those invitees will not enable you to receive bonuses in other referral activities you participate in
Trading volume calculation: Amount of each user's all transactions calculated by the token/USDT price within 5 minutes after each transaction
The promotion rewards will be distributed within 10 minutes after the user completes the airdrop task. Please login to the mobile app to view the received reward.
Huobi reserves the right to decide on the final outcome of the activity as well as to disqualify participants who display any fraudulent behavior.