JioPhone Next Online Order| How To Book JioPhone Online
JioPhone Next Price, JioPhone Prebook, JioPhone, JioPhone Order Link, JioPhone Next Details: Hello Friends, Today Jio has announced its cheapest smartphone in association with Google. This would be probably the cheapest Smartphone in the world with these features. Google is developing this phone which means this comes with the latest software updates directly from Google and much more. Jio previously also launched JioPhone 1 and JioPhone 2 which crashed another smartphone at that price they were very rich in features.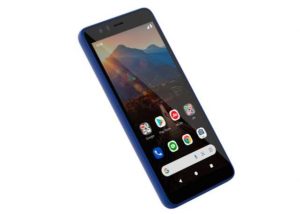 There won't be much bloatware or unwanted apps. You can enjoy a good quality Camera, Better Optimizations and AR/VR technologies.
JioPhone Covid Relief Offer: Free Jio Plan during Covid-19
When JioPhone next will launch?
JioPhone Next or JioPhone 3 expected to be launch in the Indian Market on Ganesh Chaturthi or September 10, 2021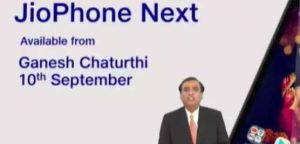 JioPhone Features & Specifications
JioPhone Next is designed to upgrade people who are still using 2G or 3G devices at a very affordable price and optimized device. The Smartphone comes with a Voice assistant.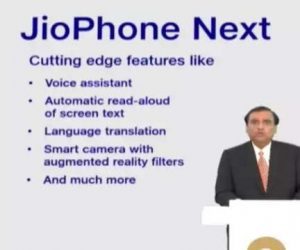 1. Voice Assitant With Live Translation
Jio Phone Next comes with Google Voice assistance which can help you on daily basis and more importantly with elder people to understand working on android and make things quicker. The smartphone will come with an auto-translate option in just one click. Click the button and everything will be in your language. You can read what's on the screen in your screen.
2. Perfect Camera With Perfect Features
Google and Jio Team has built a perfect camera even at a low price with many ready to use filters to make your pictures look the way you want.
3. Automatic Read-Aloud of Screen Text
Jiophone comes with a screen reader with more optimized features that can help you to read the text and make them feel like an audiobook.
#Jio Launches Affordable Smartphone #JioPhoneNext, To Be Available From September

NDTV's Roobina Mongia reports

Read more: https://t.co/6uPBkBI7N5#MukeshAmbani pic.twitter.com/wmThJvZUeF

— NDTV (@ndtv) June 24, 2021
---
How To Order JioPhone Next Online or Prebook Your JioPhone Next
Jiophone next will be available online as well as offline stores starting from this Ganesh Chaturthi. You can pre-book your unit from the Jio website or purchase it offline from Jio Stores. We will keep you updated with the latest information as well as offers so that you can get your JioPhone next at a very cheaper price.
1. First of all visit Jio.com or Download the MyJio App. 
2. Once the phone is available for sale, You can check the banner inside the app.
3. Now click on the banner and enter your basic details and book the phone.
4. Pay the amount and confirm the order just like we did for the JioPhone.
---
JioPhone Next Price
JioPhone Next or JioPhone 3 will be reading in the month of September and yet the price is not yet announced from Jio but we can say its expected price
JioPhone Next will come in the range of INR 3000 – INR 5000 with all these features this phone is a blockbuster.
---