A New Free Amazon Voucher Offer is here from Maggie, Just Similar to Britania Amazon Offer & Nestle Coffee Offer. By Sending an SMS, you can earn a free Gold/TV or mobile phone For every hour there will be a winner, Who will get a free Rs.9999 Gold, You can try this offer daily and win free amazon vouchers.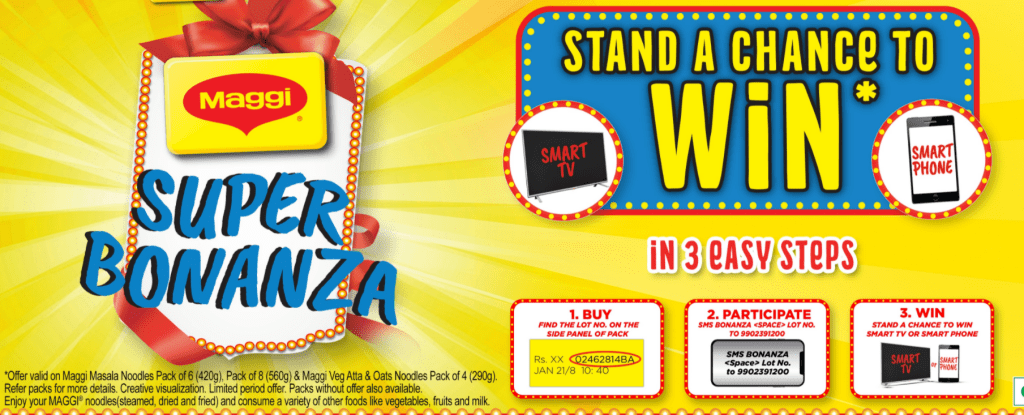 This offer comes with a new lot of Maggi but we have added a lot number, so you don't need to buy the pack from the market. You just send an SMS in the below message format and get a chance to win the Amazon voucher.
Maggi Lot Number
How To Win Free GOLD With Maggi Savings Offer
Send SMS between 10 AM – 8 PM, 3 times maximum, every 30 mins there will be a winner
1. First of all purchase Maggi from the market [ See the offer should be mentioned] or Just open the message box and type the message in the below format.
SMS
GOLD 23400452CA & Send To 6262642222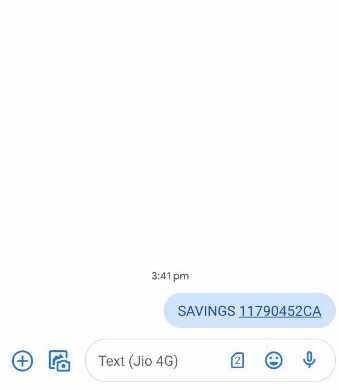 2. Now Once you have sent the SMS, You will get a confirmation that you will get the update within 24 hours.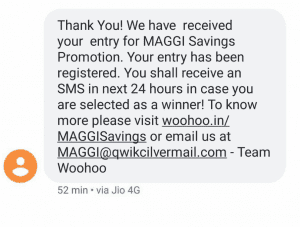 3. If you win, You will get a message voucher code that can redeem on woohoo.
There Will Be 20 Winner Daily
4. Once you have the code, visit the link given in it and enter the voucher code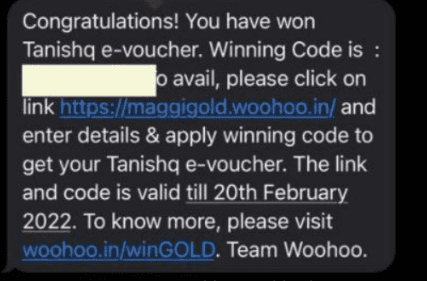 5. Now select the Tanishq Coupon from the link and proceed to checkout and use the code that you have received.
6. Now you will get an SMS with an ATanishq coupon code that you can redeem on stores
7. Comment below If you have got the Gold
Eligible Packs
MAGGI Masala 2 Minute Noodles (420g)
MAGGI Hot and Sweet Tomato Chilli Sauce (1 Kg)
MAGGI Rich Tomato Ketchup (1kg)
MAGGI Rich Tomato Ketchup Pichkoo (90g)
MAGGI Masala Veg Atta Noodles (290g)
MAGGI Masala Oats Noodles (290g)
MAGGI Chicken Noodles (71g)
MAGGI Chicken Noodles (284g)
MAGGI Pazzta Cheese Macaroni (67g)
MAGGI Pazzta Cheesy Tomato Twist (64g)
MAGGI Pazzta Masala Penne (65g)
MAGGI Pazzta Mushroom Penne (64g)
MAGGI Masala-e-Magic (6g)
MAGGI Magic Cubes – Vegetarian (40g)
MAGGI Magic Cubes – Vegetarian (240g)
MAGGI Magic Cubes – Chicken (40g)
MAGGI Magic Cubes – Chicken (240g)
Also Try Below Offers
Terms & Conditions
Participant(s) must be a citizen of India; residing in India. Residents of other countries and residents who are not Indian citizens are not eligible to participate. The program is valid throughout India (except the State of Tamil Nadu).
The Employees, agents, associates and promoters of Nestlé India and of its affiliates, subsidiaries and advertisement agencies (including their immediate family members) and all others directly associated with organizing the program(s) are not eligible to participate.
Participants who are minors (below 18 years of age) are not allowed to participate in the program.
The program is valid only in India from 01/01/2022 to 14/02/2022 (herein after referred as "program period") (both dates inclusive)
The Program period starts from 01/01/2022 and shall be valid till 14/02/2022. If the customer has bought a pack before 01/01/2022, then the customer will not be eligible for participation in the program until the start of program period (01/01/2022). All participation prior to the program period and after the end date of the program period will be considered as ineligible and will be summarily rejected.
The Program is subject to all applicable central, state and local laws and regulations.
Consumers participating or seeking to participate in the program shall individually be referred to as "Participant" and collectively as "Participants".
Regular call and message rates will apply as per the consumer telecom operator in their respective circle.
Nestlé India / its Agency reserves right to cancel / amend / extend the program period without giving any notice/intimation. No claims/questions shall be entertained in this regard.