Reliance Digital Prebooking Offer:  Hello Guys I hope You are Looting a lot of Paytm Cash & UPI offers.Today we have found something New. This time it's not about free recharge or Paytm Cash it's DTH Service From Reliance Digital TV formally Known as BIG TV.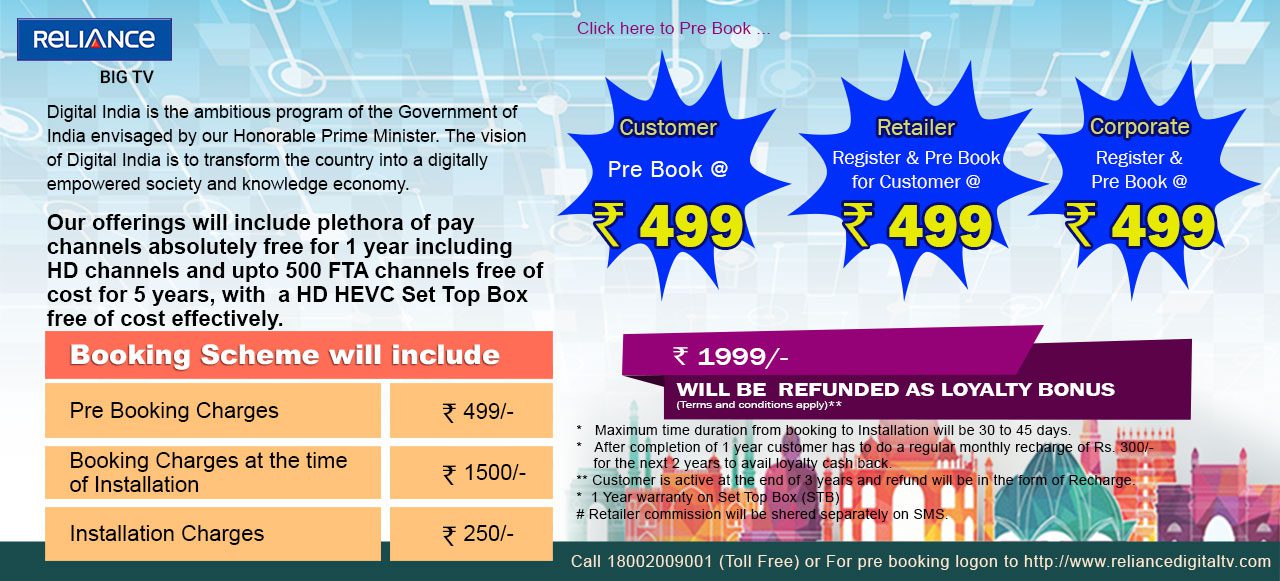 Reliance Digital TV is Offering Free Subscription for All Channels including HD Channels at an Effective cost of Rs.0*(Note that * ;). Reliance Digital TV is Offering Free HD Channels for 1 Year and FTA Channels at HDTV Set-top Box For 5 Year + Complete Refund of Purchase Price in Form Of Recharges. The Pre Booking is Started and You can book this at Rs.499 For Now then you have to Pay Rs.1500 at the Time of Installation and Rs.250 for Installation.
So total it cost around Rs.2250 and You Will Get Access to All Channels including HD For Next 1 Year.So, guys, it seems a good deal if you want a new DIsh Connection.Now COme to the next part which is 100% Cashback offer.
You will Get 100% Refund of Rs.2249 after 3 years for this you have to recharge at least Rs.300 for next two year and then After 2 years, you will be getting Rs.2249 Cashback in Form of Recharges.This whole setup comes with 1-year warranty.
So in my View, i think it's a good deal coz if you forget the Cashback offer it a still good deal you are getting free 500+ Channels for 1 year at just Rs.2249 in HD  + 5 year FTA Channels Access.So Let's See How You Can Pre-Book Reliance Digital By Paying Just Rs.499 and Rest at the time of Installation.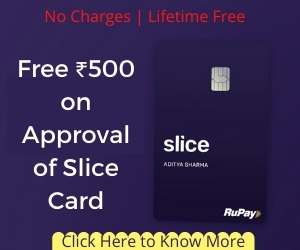 How To PreBook Reliance Digital DTH:
1.First of All Visit Reliance Digital TV Website from Here.
2.Now Enter Your Basic Details and address where You want the Installation.
3.Now Proceed and Confirm The Details and Pay the Amount using available methods.
4.Once You pay the Amount The Installation will be done to your address within maximum 45 Days.
---
if You like This Article Please Share With Friends and Let Them Know about this offer