Windows PC Games Consume more Resources when are running and if required resources are not available it leads to Slower performance of Game. The FPS(Frame-Per-Second) gets reduced and it causes legging in Game. Now assume you are playing Far cry 5 & You can't aim to Enemy, He will kill you in seconds. We all want Leg-free experience of the Computer Games but because of heave OS and lots of Background Application or Junks the Ram get Consumes, CPU gets loaded so available resources for PC Game Decrease and Which effect overall game performance. Sometimes, when Your system is old it leads to an increase in the temperature of CPU and suddenly System gets shut down.
Before Going forward if you are looking for Best Recovery Tool Read our Previous Articles.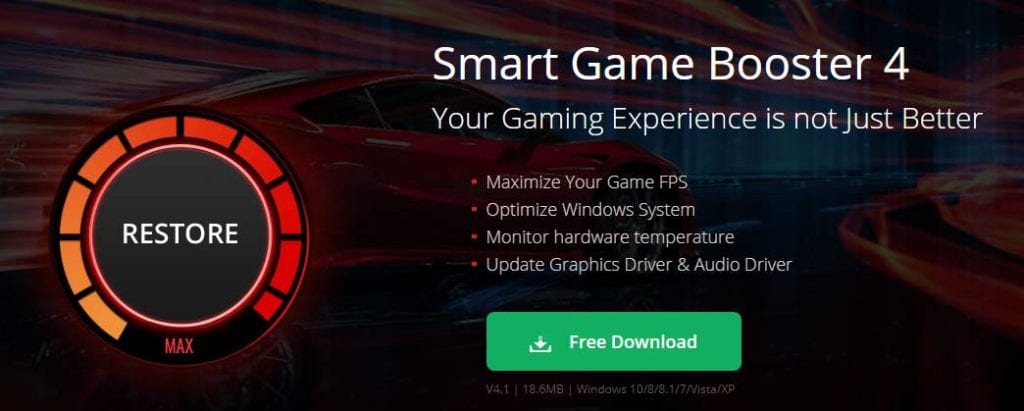 You can try cleaning Junks by removing temp folder and some other tweaks to make the system faster but still, you can't get your system's Expected performance  so here comes the New Smart Game Booster
Smart Game Booster is All-in-one App which comes with the solution of all of these problems Smart Game Booster comes with multiple tweaks & setting which can improve your overall gaming experience. All you need is just Open Smart Game Booster before running Game & Click on Boost Button & it will take care of everything & give you leg free Gaming Experience
System Requirements
. Windows 10/8.1/8/7/XP/Vista
. 100 MB of free disk space
How Smart Game Booster Works –
Smart Game Booster works by Closing unnecessary Applications & Softwares running in the background. It cleans RAM & Free-up Space. It reduces the load on CPU which results in lower CPU temperature. There are many other settings present in App including Driver update, Disk defrag, System Tweaks, PC Diagnosis. and others.
Features of Smart Game Booster –
One-Click Game Booster –
The One-Click Game booster comes with Single Click Game Booster. You don't need to Tweek Settings Just Click on Boost Button & You are all ready for Playing Full FPS Leg-free Game with the help of FPS Booster
Temperature Monitor 
The CPU Temperature Monitor Keeps Monitoring Your PC's Temperature and Closes apps in the background and Maintains the Temperature.

Game Launch
You can Add all your PC games to Smart Game Booster and Quickly launch and boost your game inside Smart Game Booster instead of finding them one by one in different distributors like Steam, Uplay, and Origin.
System Optimization
If your system is Old then there are chances of System is overloaded the App takes care of this and optimize your system.
Disk Defrag
The Disk Defrag Will help you by Analysing Disk and Fixing the Deep disk Issues. also helps prolong the lifespan of the disk and improve your hard disk performance.
Driver Update –
This is very helpful as you can't always keep checking Driver updated and You may need to install other apps but Smart Game Booster Comes with This Feature too.
How To Download Smart Game Booster & Use it –
1. First of All Visit Smart Game Booster Official Website
2. Now Here on This Website, you can Find Download Option.
3. This tool is absolutely freely available.
4. Install Smart Game Booster in Your PC by Following Simple Steps.
5. Once the Setup is installed, You can see Smart Game Booster Icon in Taskbar.
6. Now Open it & Check All the Option
7. Just Click on Boost Button & Your Device is Ready for Rock the Games.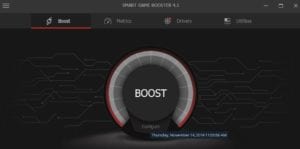 8. You Can Click on Utilities and Find other Options like PC Diagnosis, System Tweaks, Disk Defrag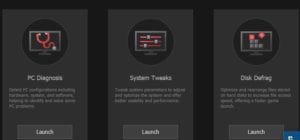 ---
Final Words –
If You are a Gamer then this is Must app for You. You should Keep this Software Installed as it is all in one pack for System Optimization.