Hi there. Welcome to BigTricks.Many times you delete something and later you realize that you need it or someone else deletes some important files. Parents give their kids their laptop and other devices. What if they (by mistake) delete some important documents? You'll be in serious trouble. There's recycle bin but you may unknowingly empty it and with other trash, your important files are gone too. Now, what will you do? You can take your device to a PC shop. They may recover the files for you. Or you can save your money and use Easeus Data Recovery software and restore your data yourself. It's really simple. EaseUS Data Recovery software has a user-friendly interface. One can easily use it and recover deleted files. In this post, we are going to do a review of this software. I will tell you all the pros and cons of this software. Let's Get Started!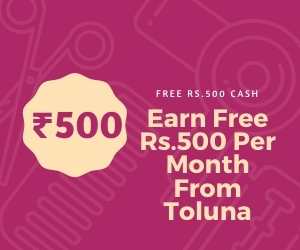 Features:-
All-in-one data recovery software for different loss situations:- You can recover data from formatted drives, crashed hard disks, data lost while partitioning disk, virus attack, and many more cases.
Robust Data Recovery Solution to Retrieve Lost Data From Simple Steps:- It's really simple to use. And it's fast too. There's no complex task. You just have to do some clicks and wait for your data to get recovered. You can also preview the file before recovering them.
Recover more than 1000 file types:- You don't need to worry whether Easeus supports your file type or not. They cover all the file types normally used.
How to Recover Files Using EaseUS Data Recovery Software:-
First of all, download it from here. Two versions are available. If you are a Mac user, download the Mac version or if you are a windows user, download windows version. You can even pay and download the pro version. It's totally worth paying for.
Install it like you normally install a software.
Now, launch EaseUS Data Recovery Software. Select the location where your deleted files were and click "Scan"
The software will perform a scan for the deleted files. It will take some time for it to cover up all the files.
Now, you'll see before yourself a list of files that had been deleted by you from that drive. Choose the ones that you want and click on "Recover" to save them on your pc once again.
Files will be recovered and will be available for use now. Simple, right?
Final Words:-
Well, there are tons of other data recovery softwares out there. I found EaseUS Data Recovery software to be quite convenient to use and I thought to share it with you guys. It's really giving other data recovery softwares a tough competition because of it's excellent features. It doesn't have each and every feature that other softwares do, but the ones that are in it are good enough to outlast others.