Coverfox Terms Insurance Offer –  Get Your Term Insurance starting at Just Rs.11 Per day. Coverfox is offering a single destination platform to get Insurance from top most & trusted providers. Term insurance is a type of life insurance policy that provides coverage for a certain period of time or a specified "term" of years. If the insured dies during the time period specified in the policy and the policy are active – or in force – then a death benefit will be paid. There are also available some Add-ons that you can opt where you get benefits to Pay your Hospital bills.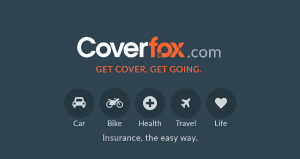 So if you are 20 above then you must have the information about Term Insurance. This might useful for you in the future. This is Free Of Cost & You can Have Knowledge about Insurance. I found this as valuable information so I am posting here 
How To Get Term Insurance with Coverfox –
There are simple steps to get Your Term Policy. You can Register on Coverfox in just 1 Step & Their Agent will Call You with Complete Information about The Term Policy & if you find it useful you can activate it on either monthly Basis or Yearly Basis.
First of all Visit Coverfox Term Insurance Page – Click here
2. Now Enter Your Mobile Number & Click on Get Quote Button.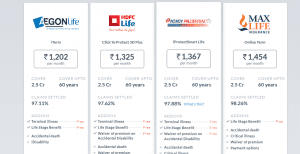 3. Now You can See Various Plans & Their Features & Add-Ons.
4. If You Satisfy With the Plans then You can go ahead & Buy or –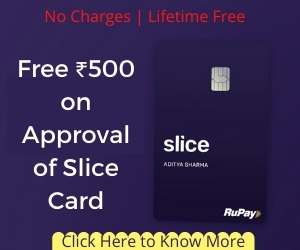 5. You can Wait One of their Executive will call you & You can clear all the queries & other things.
6. Once You Get The Call if You are satisfied You can either Activate or cancel the Call.
Watch This Promo –
About Terms Insurance –
Some may say that Death is the next greatest adventure, but still, it's an adventure one usually experiences alone. In such a case, the least we can do is ensure that our loved ones are left financially secure. That's where the idea of a term insurance plan comes in so that worries about your family's future don't.
LUMP SUM BENEFIT OPTION –
The sum assured is paid out in one whole 'lump sum' to the nominee of the policy.
INCOME BENEFIT OPTION-
the percentage of the assured sum is paid in monthly installments from the first month of the death.
COVERAGE AGAINST BIGGEST RISK
Most financial advisors recommend term insurance to cover your family against the biggest risk: death.
SAVE TAX, HAVE MORE MONEY IN HAND
The annual premium you pay can be a part of your tax investments under section 80C.
Conclusion –
Coverfox Provides all types of Insurance while You can opt to any. with Coverfox Term Insurance You can Cover Your Life Protection at a Small Price on the Monthly or Yearly basis. You Can Get Upto 2Cr life Cover. So Cover Karo Kam Ayega!