Multitasking apps: Hey Bigtricksian .Here i Am Going to present top 5 Android's Multitasking apps which will surely make your Mobile experience better. Multitasking is the Great Feature which everyone wants in his or her smartphones.these 5 apps help you to do your task easier . you can set gestures to open any app to you can use your Whatsapp On lock screen like Messenger app. Here are listed all 5 Apps Which One must have in their Smartphone for Better user Experience.We Also Added a Full Video Which Explain Use Of all Apps . Video Credit Goes to Yash Kumar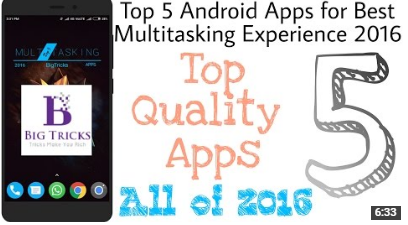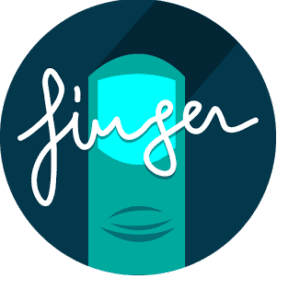 Finger Gesture Launcher is a very useful app if you usually use several applications at once, such as chatting with someone while surfing the internet or having a conversation on Facebook while writing with someone else on Whatsapp.
Forget access the app drawer to navigate between your applications. Accelerate and streamline the use of your Smartphone, while still interacting with the rest of your applications. Finger brings shortcuts that allow jumping from one app to another by simply tracing a gesture with a finger on the screen.
Video Demonstration :
https://www.youtube.com/watch?v=hYgHxU1KMEk?autoplay=1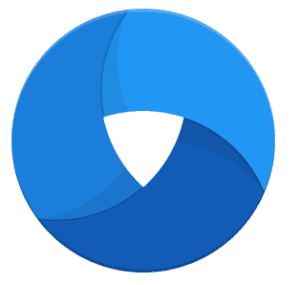 Flyperlink is a revolutionary web browser optimized for multitasking on mobile devices. Now also includes Chrome Custom Tabs.Flyperlink avoids this by opening links in a floating browser that remains in front of your apps. Flyperlink uses a physical engine with smooth animations to give the best and most seamless user experience.
If you want to take a deeper look into the link, just tap the bubble and a full standalone browser will appear.
Flyperlink contains a tab managing system to open many links, and you can switch between tabs by using swipe gestures or the tab manager.
Bookmarks and history are included so you can easily restore past links or quickly access bookmarked pages.
Please Subscribe Our Channel For More Interesting Tech Videos Visit Here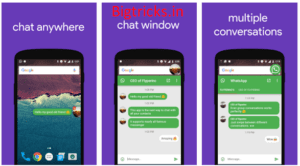 Flychat allows To Chat On your Favorite app on overlay screen . it Will Create a Chat heads Similer to the Facebook Messenger app. You Can Chat On The Overlay screen.It overlays every other app and you can reply from anywhere you want.Sometimes you did not want to quit your current app but also need to read some important messages or reply to them. Thats the point where Flychat will help you.
By receiving a message Flychat will notify you with a small bubble. By clicking this a full chat windowwill appear.
You can read the messages but also reply to them without quiting the current application. Currently Flychat supports main Messengers like WhatsApp, Telegram and Hangouts.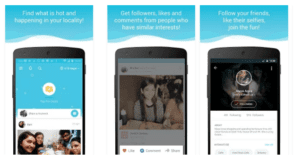 Circle Sidebar – An application to make your android experience better, provides easy multitasking from anywhere and anytime!
It's fast and highly customizable. Users can easily customize the way it works and the content it holds. It runs in the background and can be easily accessed from any screen with just a swipe. The user can even set it to start at boot.
Flytube As Name Imply – It Enable to create a Floatting Youtube Video Player . you can play any video without leaving your current work . You can Resize the player size also . this is so customizable and similar to the YouTube app . This app has been removed from play store but still you can enjoy the app from the apkmirror the link has been added in the app tittle .
Conclusion : 
Here is The List of all Top 5 apps That Can Enhance Your Mobile experience . If you Love Multitasking then you must install these apps . if you want to check how actually these app works you can also visit our videos for demonstration .