trick to Earn Money – Hello Guys This Post will be Little tough, I will be Explaining Tricks to Earn Minimum Rs.2300 Every Month From Various UPI Apps On Play store. You Can Earn Real bank Cash By Just Opening Account & Signup on UPI Apps. So Guys Read this Post carefully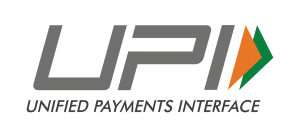 To Get Started This You Will Need Online Bank Accounts if You don't have You Can Open Below Links.
Requirements:-
Kotak 811 Account –

Open Online

or  Read Benefits
2. AXIS ASAP Account – Open Online or Read Benefits
3.Paytm Payment Bank Account & Airtel Payment Bank Account (Optional)
3.UPI Apps Mentioned Below
What is The Offer –
if You don't have Account than Open an Account in just 3 Minutes to Take Advantage of this Offer More the no. of Account More benefits. You Can Earn Rs.750 For Transacting on UPI Apps – BHIM UPI (Read more), KotakPay UPI (Read More), BHIM ABPB(Read More). These 3 UPI Apps are Offering Rs.25 For Each Unique Transaction upto Rs.500 in Each So Rs.1500
You Can Earn by Send Money to Yourself(Read Below)
Offer 2 – Rs.250 for Completing 100 transaction in a month So 750 using this.
You can Open Accounts in Axis ASAP & Kotak Using Two Different Mobile Number to Just Double The Earning i.e Around Rs.6500 So Start Now Open Account on Axis ASAP & Kotak 811 Now.
Additionally, You will get Rs.51 in Tez for First Transaction If You Apply Referral Code – Tez Refer & Earn
You Can Earn Rs.75 On First Transaction at Phonepe if You apply Referral Offer  – Read About Phonepe
How To Earn
You Will Need to Transfer Money to Other Users so You can send Money to Your Friends if You don't have Friends then You can Send us at
bigtricks@kotak
bigtricks@UPI
bigtricks@birla
Once You send the Money Please Wait for 5-10 Minute We Will Instantly Return to the Same Number or You can Contact if You have any query on Whatsapp.You will Get Cashback on Respective UPI IDs
Join our Telegram Group to exchange  – t.me/btloots
Earn by Send Money to Yourself:-
Once You Open Account in Axis ASAP & Kotak 811 You can Link These Account with Kotak UPI & others You will Get Different UPI Address for Different Account, So You can earn By Transferring money to Yourself. You can Create UPI ID on Paytm, Tez, BHIM UPI, KotakPay, ABPB, Chiller, Phonepe etch & Transfer Yourself to Earn Free money. I am recommending you to use Kotak 811 Account to avoid other Extra bank Charges it's free