Whatsapp Business App Registration:- Hey! Guys today I am here with a Very interesting News for you.Whatsapp is Releasing some important and very interesting Feature.Whatsapp Recently testing Whatsapp Business App.Today Whatsapp Released it's Business Version of App in India Now You can Download it From Playstore.The App is Available for All.Today in this Post I will be explaining How you Can register Yourself to get WhatsApp Business account.Read this Post Completely and Submit Your business details to get Access Link For App.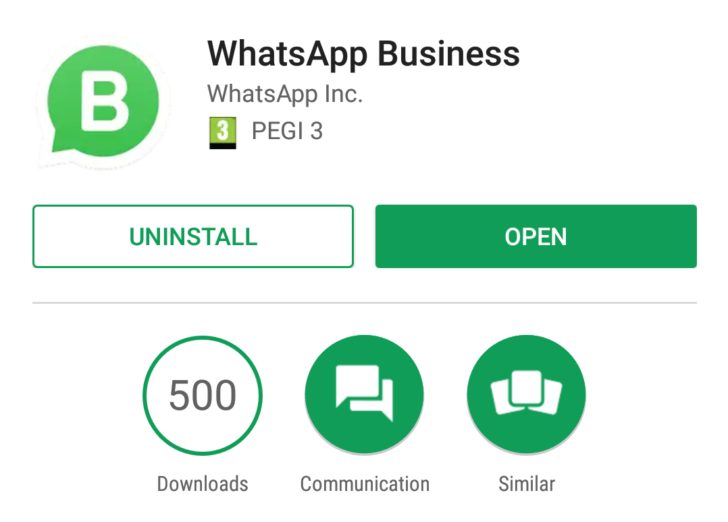 What Is WhatsApp Business App-
WhatsApp is exploring ways for you to connect with the businesses that matter to you.We Know That in India many Shopkeeper uses WhatsApp to stay in touch with hundreds of customers from a single smartphone, and from people who are unsure about whether or not a business on WhatsApp is authentic. In the coming months, we'll be testing new features that aim to solve some of these challenges and make it easier for people to communicate with the businesses they want to reach on WhatsApp. Our approach is simple – we want to apply what we've learned helping people connect with each other to helping people connect with businesses that are important to them.
How To Register On Whatsapp Business App:
1.Whatsapp Business is Available on Playstore Visit and Download The App- Download Now.
2.Now just Enter Your Old Mobile or new Mobile Number as per your choice.
3.Once Confirm Number Verify using OTP & Choose Business Name.The Name can Not be Changed one you Choose.
4.Now Just Complete other Steps and You Have Successfully Signed up for a Business Account.
5.You Can Customize Settings According to Your Choices.
Whatsapp For Business App Features Previews :
Whatsapp Business will Surely be different than Whatsapp Basic For All users.Whatsapp business Comes with Some Extra features which are mentioned below.
Creating A Business Profile-
Once You Opened & Set Up Your Whatsapp Business Account Then You Will Able To Build Your Whatsapp Business ProfileYou Can add The Pictures, Websites, Services, Address, Description About Your Business On Whatsapp Business App
Chat Migration-
You Can Migrate All Your Old Whatsapp Chat Into This Whatsapp Business Account App , You Can Chat With Your Closed Ones To Your Customers Directly Through it
Auto Response-
You Can Reply Any Pre-customized Message To Your Customer When Your Away From It
Analytics–
You Can See The Data of Your customers Like – Messages Sent, Messages Received, Messages Seen , Messages Reacted.
How To Register Your Business On Whatsapp Business:-
The App is in Beta testing mode and not available on Playstore for everyone only those who have beta testing access can download and use the app, to get the beta tester access you need to fill a form where you have to submit your basic details and business details.Whatsapp might accept your application and give you beta access link of Whatsapp business App.If You want to get Invite and Register Your business account please follow Below Steps and complete Your registration.
Steps to be Followed:-
First Visit Survey Page from the link Given below
         Whatsapp Business App Registration
Now You will be asked total 9 Questions.
Answer each question correctly and submit your details.
Whatsapp is analyzing the customes need and will check if You need Whatsapp business account.
By Filling this form you can get beta access to Your registered email id on play store then you need to download WhatsApp and Migrate to Whatsapp business.
Managing Personal and Business accounts
The App is Separately available on Playstore so that you can use it for your business account.Whatsapp messenger can still be used for Personal accounts and setups.those who register themselves as business profile can avail these additional features on Whatsapp business app although the app is not yet released and we may accept its launching soon for everyone after WhatsApp test the user data from trail use and then use it for the public purpose.
Whatsapp does not support landline numbers for registration but most of the business use the Business number as support that's why In WhatsApp Business App You can Also use Your Landline number for registrations.