WhatsApp Status : Hi There and Welcome to Bigtricks. Today I'll showing you that in WhatsApp New App whatsapp Old Status feature is back with some new features and you'll also be able to use New WhatsApp Status in which you can post photos and videos. So to get this Latest Version, Go to Play store and Sign Up for Beta but you'll have to wait for 5 mins and you can Download it. If you want to download it instantly then Go to Apkmirror.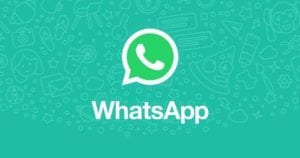 • Steps to Download : 
1. Goto Playstore > WhatsApp.
2. Now Scroll down till end and Click on I'm in and you'll be a beta tester in sometime.
3. Now wait for 5 mins and You can download it.
4. If you don't want to wait then download it from Apkmirror now – Download Now
• What's New(Features) : 
1. Old Status Feature is back while you can also use their new whatsapp status feature which was released couple of weeks back.
2. Now Video Call and Voice Call has a separate option.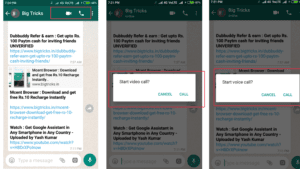 3. Now Emoji section has new interface and from the place you share files has also new interface which is now located in bottom.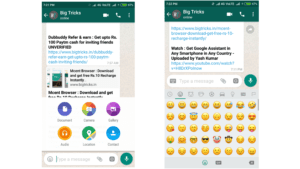 4. Now you can also send gifs to your friends just like you send emoji because gifs now has also a separate section in which you can search and send gifs.
5. It has also very new UI enhancements.
• Conclusion
So Guys all in all it's one of the Best update of WhatsApp in recent time although it's in beta but still it's quite stable. Bringing back WhatsApp Old status feature is very good. So do update it and comment down below for your​ queries.