Free WazirX Coupon Codes
Hello Friends, We are back with one more Loot on Crypto, Recently we posted about Free WazirX Token From Cred and Now the same offer is back with the Airtel app. You can claim a free WazirX token from My Airtel App. You just need to open my Airtel App and claim your free token
If you are not an Airtel user, you can still claim the free WazirX token, 1 WRX token value was Rs.400 recently and it's now Rs.200. You can signup on WazirX using the below link as the offer is valid for the users who signed up after 6 May.
Also Read Free Bitcoin Offers
How To Claim Free 1 WRX Token From My Airtel App
1. First of all Click on the below link and download the Airtel App from the playstore.
To See Scratch Card : Open Airtel Thanks App
Click On Discover (Top Right Corner)
Then Click On Check Now (In Blue)
There You Will See Scratch Card Keep Clicking On Cross Sign Until You See Wazrix Offer
2. Now click on the link again and open it this time in-app.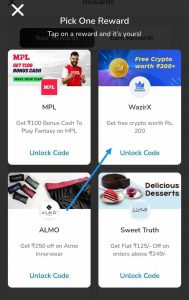 3. You will see the Rewards section and the option to claim your Scratch card.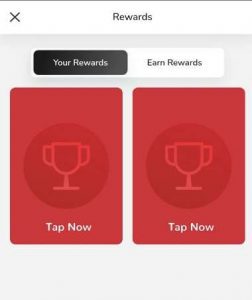 4. Now, there will be 4 scratch card with one WazirX token, If you can't see the WazirX coupon, You can simply close it and again open the link.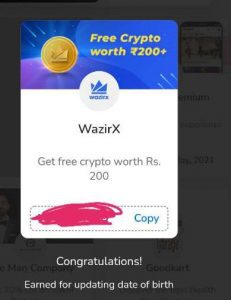 5. Once you claim the free token you will see a gift card.
6. this is your 1 WRX token worth Rs.250
7. If you don't get WazirX Option, Keep Claiming
---
How To Redeem WazirX Gift Voucher
1. Download WazirX App From Playstore.
1. Open the Profile section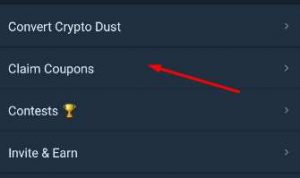 2. Click here on the Claim Coupon option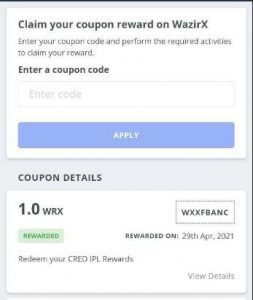 3. Enter your Coupon Code
4. Done, You will get Free Coins.